How to find overnight park ups in Europe
It is so easy to find motorhome park ups and campsites in most European countries, though it is important to know that 'wild camping' is not allowed in some countries.
Wild camping is anywhere you park up for the night that is not an official motorhome parking area or a campsite, such as in nature, in urban areas, by the side of the road etc.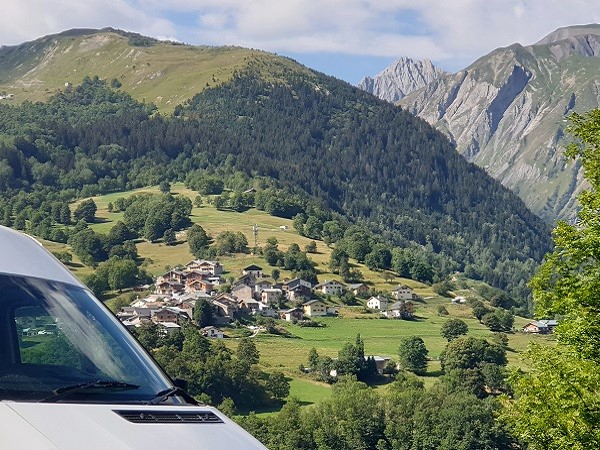 In France, motorhome parking areas are called Aires de Service de Camping Car, in Germany they are Stellplatz and in Italy they are Arees di Sosta.
You will often find them on outskirts of towns, villages, on mountain tops and many points of interest.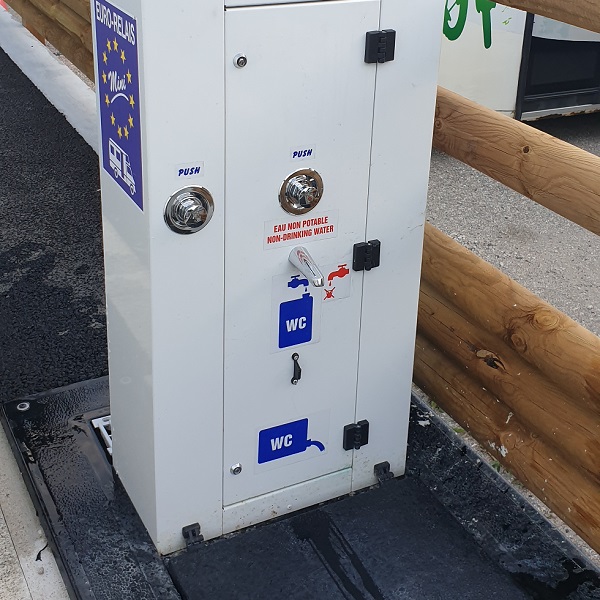 These may be free, with no or very basic services (bin, water tap etc), or they may have full facilities such as electricity, grey water and toilet emptying, toilets, showers etc, and this will usually come at a fee, although not always.
However, in many cases these will still work out cheaper than a campsite, especially in high season. They are often in fantastic locations as well, with easy access to local hot spots.
In addition, there are many places where motorhome parking is allowed (or tolerated), but it is not an official 'aire'.
Unless 'wild camping' is frowned upon (or even illegal) in a certain country, as long as there are no signs showing 'no overnight parking' and you're not on private property, directly in front of someone's house, blocking an entry/gate etc, in most cases you will be fine.
In fact, many places will welcome you in the hope that you will spend money in local shops, attractions, use local services etc. whilst you are visiting.
We always like to encourage fellow motorhomers and campervanners to support the local areas they benefit from.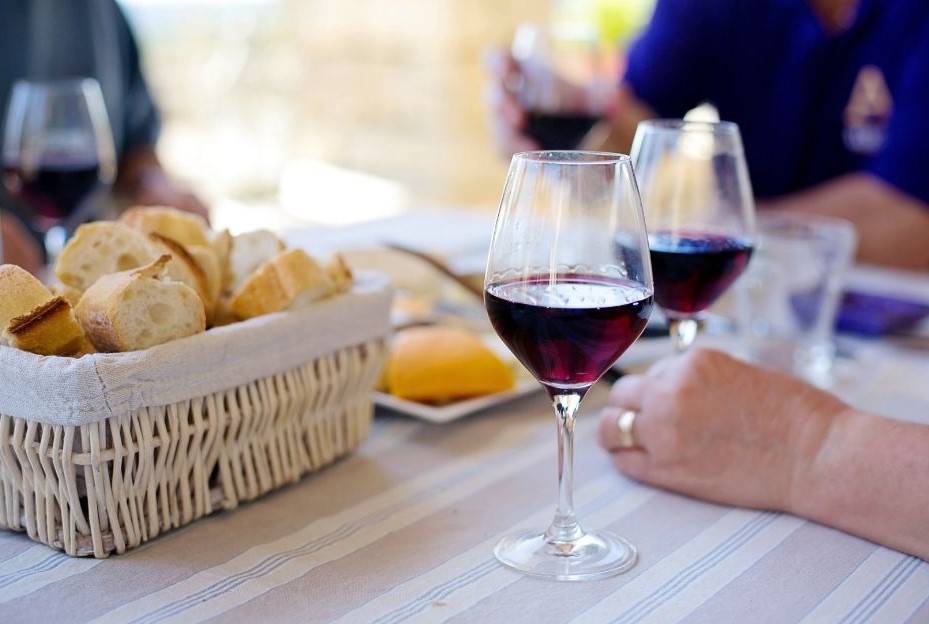 Please respect the Code of Conduct when using any facilities such as these, they have often been provided by the locals. Always read any signage up and respect other Motorhomers. 
Do not engage in camping behaviour, such as putting out awnings, camping tables and chairs, BBQs etc. That's what campsites are for.
Only empty your rubbish, waste water and chemical toilet in designated places, not in nature, laybys, car parks, public toilets etc. Please ensure you leave the area clean and tidy and take all rubbish away with you if bins are not provided.
Be considerate of the locals as well as other people parked up beside you. That includes how you park as well as noise late at night/early in the morning.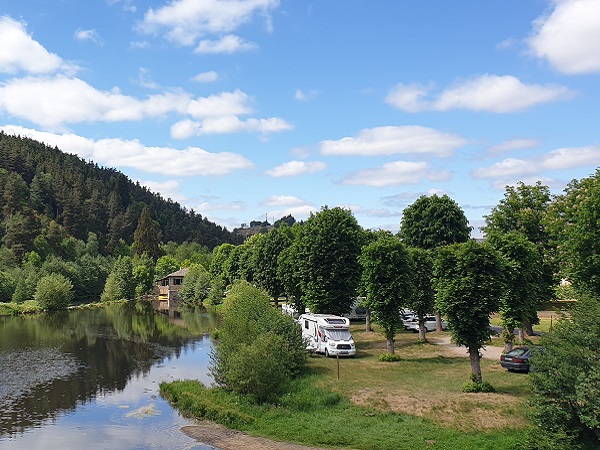 There are some great websites/apps that help you to find overnight park ups and campsites, both official and unofficial. Please do your own research before you go, and always check out the reviews.
You cannot book these in advance and they are often limited to 2-5 spaces. They usually have a limit of between 1- 3 nights too, so please be sure to respect that and not overstay your welcome.
We recommend arriving at around 3pm to have a better chance of getting a spot and always have a back up plan, especially if you are travelling in peak season, or in case it doesn't feel right when you arrive.
Park4night
Searchforsites
Camperstop
Stellplatz Europe
If you are off-grid and not plugged into electric, you should be OK charging phones, camera batteries etc, and using the interior 12v lights without draining the leisure battery too much. However, you won't be able to plug 230v items in, this will drain the battery too much. The cooker, fridge and heating will run off gas.
Last tip on Wild Camping – It is DEFINITELY NOT recommended to stop overnight in Motorway Service Areas, and always try and park where there is another motorhome, safety in numbers!
What I need to know before I leave
Vignettes/tolls
With regards to European tolls, you will find each country has its own set up. For example, France and Italy you pay on the motorways as you go, based on how many miles you do on the toll road. It's not a fixed rate per mile either – different companies own different motorways, and they each charge a different rate, so some motorways are dearer to go on than others.
Whereas countries like Switzerland, Austria and many of the Eastern European countries have a vignette (a little sticker), that you have to buy on entering the country. You can buy these in advance or you can get them in petrol stations/toll booths before you get on the toll roads. For Switzerland it's around 40 Swiss Francs for the year (regardless of how long you will be there), but Austria and other countries have short stay vignettes as well which work out more economical for shorter trips.
You can get round Switzerland without ever having to go on a motorway and the roads are very good, its often more scenic that way, however it is probably worth buying the vignette anyway, just to cover yourself, as fines are steep. The toll roads are also well marked, which can't necessarily be said for some of Eastern European countries.
Toll Roads in France are great if you are aiming to get somewhere quickly, however you will often find beautiful villages and stunning locations off the beaten track, so if you're not in a hurry, we like to recommend keeping to the smaller roads. There are some Motorways in France that skirt some of the major towns which are free. These are often shown on maps in a different colour, these can be very handy to avoid traffic holdups.
This website is a very valuable resource: https://www.tolls.eu/
Another app you can use is: https://www.viatoll.pl/en/cars/viatoll-system/how-does-it-work 
This is not something we have used personally so please do your own research first.
Low Emission Zones
Some cities, towns and even entire regions in Europe have restricted access for certain vehicles, depending on your Euro engine type. Your vehicle may be totally restricted, only at certain times of the day, or maybe only on days when there is high pollution.
You may be required to purchase a sticker in advance, which shows what emissions category your vehicle falls into. You may be subject to large fines if you don't have the sticker, or enter a clean air zone with a prohibited vehicle, so it's important to do your research.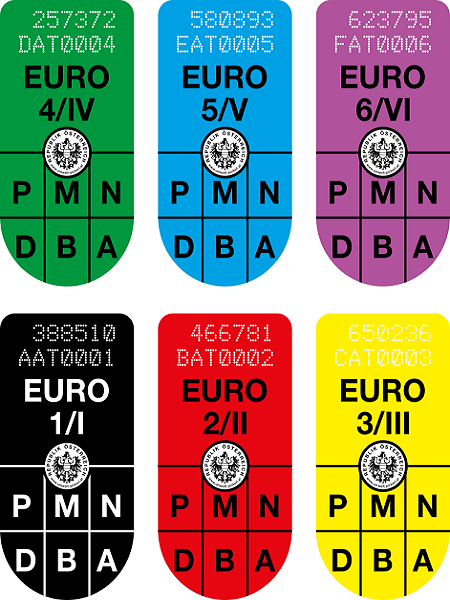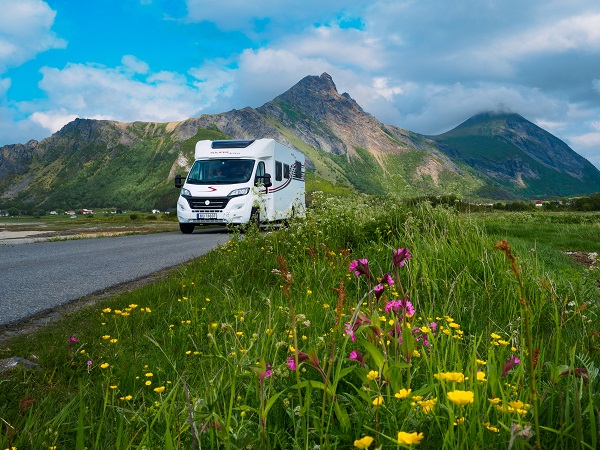 International Driving Permits (IDP)
You do not need an IDP to drive in the EU, Switzerland, Norway, Iceland or Liechtenstein if you have a photocard driving licence issued in the UK.
You might need an IDP to drive in some EU countries and Norway if you have either:
• a paper driving licence
• a licence issued in Gibraltar, Guernsey, Jersey or the Isle of Man
You can find out more, including how to obtain an IDP here:
https://www.gov.uk/driving-abroad/international-driving-permit
Sat Navs
If you use Google maps for your satnav or a designated sat nav, please be mindful of the size of your vehicle as they will tend to send you down the shortest route, which can often mean some very narrow cut throughs which are NOT suitable for large vehicles. Please avoid taking the motorhome down them at all costs.
It helps to preview your journey on your satnav first to see where it is taking you, and ideally have a physical road map to hand if need be as well.
However, there are some satnavs and apps which enable you to enter your vehicle type and size, which are highly recommended! There is also usually an option to switch off toll roads, if you want to avoid them.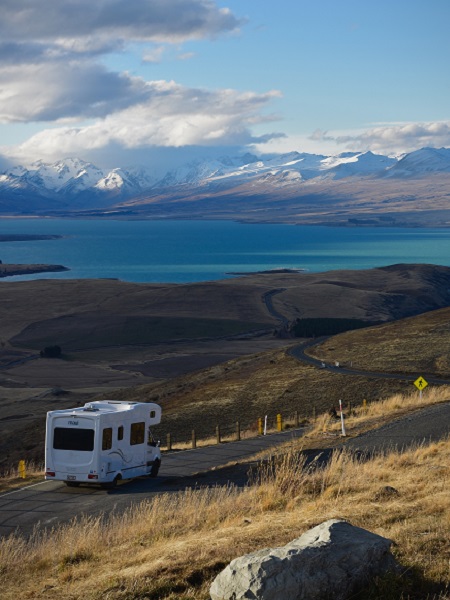 We would highly recommend getting a dash cam if you don't already have one, to record some of the epic scenery you will come across.  You can pick them up for around £20-25 on Amazon, just make sure it is full HD – check out the reviews. You'll need a micro SD card as well – ideally up to at least 64GB, as it soon adds up.
You'll need to download your video files regularly though, because it will just keep overwriting what's there once it gets full. Make sure you turn it off when you park up. In fact, we leave ours off most of the time, and just flick it on when the scenery is worth it.
Check out each country's rules for dash cams, as they are illegal in some countries.
Language
Whilst many people in Europe do speak English, a lot still don't (or choose not to). It is generally highly appreciated when you at least attempt a little bit of the local language, so it is always worth learning some basics before you go. A European or country-specific phrase book can be a huge help, and Google Translate on your phone is definitely your friend!
You can even use the app to scan text/labels in a different language and it will show you the text in English. It will also speak a phrase out loud, that you can play to the person you are trying to communicate with.
Key words/phrases to learn are:
Hello/goodbye
Please/thank you
Excuse me please/sorry
How much is this please?
I'm sorry, I don't speak XXX, do you speak English?
Above all, be brave, give it a go, people will thank you for it!
Useful Links for Planning your European Road Trip
Planning is definitely the key to a trip like this, although part of the fun in a motorhome is also the freedom it gives you as well. Here are some useful links to help with that process:
https://www.theaa.com/european-breakdown-cover/driving-in-europe
https://www.rac.co.uk/drive/travel/advice/checklist/
There are many motorhomer blogs, Facebook pages/groups and YouTube channels too. You can get some great tips that way, along with brilliant ideas and inspiration of places to go, areas to visit and generally to get excited about your trip.
One Facebook group which is extremely friendly and helpful is the Motoroamer's Chat Room
A great blog is Wandering Bird 
Also Our Tour 
We hope you have fun planning your trip and have a fantastic adventure!
Hiring a Motorhome for Your European Road Trip
Please be aware that if you are hiring a motorhome or campervan for your European road trip, it is your responsibility to ascertain what is provided by the hire company and what you will need to organise yourself.
In most cases, vignettes, tolls, clean air stickers etc will be your responsibility. Your hire company should usually provide the following:
European insurance
European breakdown cover
VE103B (Vehicle on Hire Certificate – equivalent of V5)
Re-fillable gas bottle adaptors
High-vis jackets
Warning triangles
First aid kit
Spare bulbs
Headlight deflectors
Here is a great article covering what you need when driving in Europe:
https://www.theaa.com/european-breakdown-cover/driving-in-europe/what-do-i-need
Motorhome Hire from Cumbria Motorhome Hire
We hope we have inspired you to embark on your own motorhome or campervan road trip to Europe, and you are starting to feel more prepared in doing so.
If so, and you are thinking of hiring a motorhome, do get in touch with us!
For an additional £12 per night your European insurance and breakdown cover is included, with a minimum of a 10 night hire. However, if you book for 21 nights or more, your European cover is included in the hire price.
Cumbria Motorhome Hire is perfectly located in Ulverston, just 20 minutes from junction 36 of the M6, so it is easy to just head south from there to the ferry ports or EuroTunnel.
You can drive to us, leave your car onsite, load up and then set off to experience a trip of a lifetime.
All of our motorhomes are dog-friendly, so your fur family can also join you on your epic road trip adventure!
You can find our prices and availability here>>>
You can see our last minute special offers here>>>
Alternatively, give us a call for a chat on 01229 588433, contact us via WhatsApp on 07500 298086 or drop us an email to enquiries@cumbriamotorhomehire.co.uk
We would love to help you make your own European road trip dreams a reality!
(All images on this page are Copyrighted by Sharon Crawford, unless otherwise stated. Please do not use them without first gaining permission.)
Contact Us
Cumbria Motorhome Hire
Ellie's Hill Foot Garden Centre
Ulverston, Cumbria, LA12 7SE
United Kingdom
Tel : 01229 588433 / 07500 298086
Email : enquiries@cumbriamotorhomehire.co.uk
Office Opening Hours
Monday - Saturday: 09:00 - 17:00
Sunday/Bank Holidays: 10:00 - 16:00
We are available by phone and email at all other times.