It is so easy to tour Europe in a motorhome!
Most European countries are very welcoming to motorhomers and campervanners, and on the whole finding overnight park ups can be a much easier and cheaper affair than in the UK.
You can experience a wealth of different cultures, foods, architecture and language, all within a relatively short space of time, and without having to go too far to do so.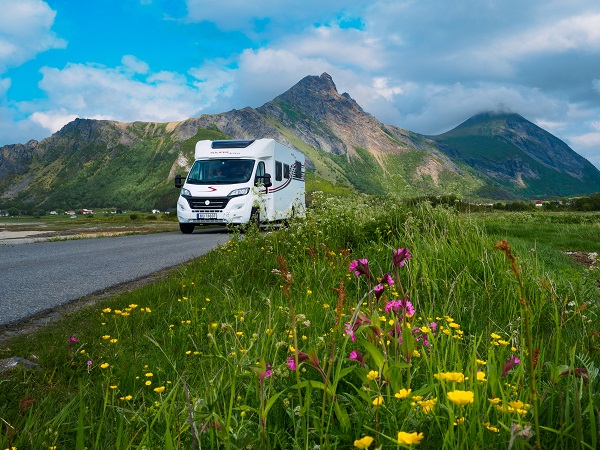 Why go on a motorhome trip to Europe?
The better question is why not?
There's a whole new world out there waiting to be explored that you can only truly experience on a road trip, where you can get off the beaten track and away from the usual tourist trail.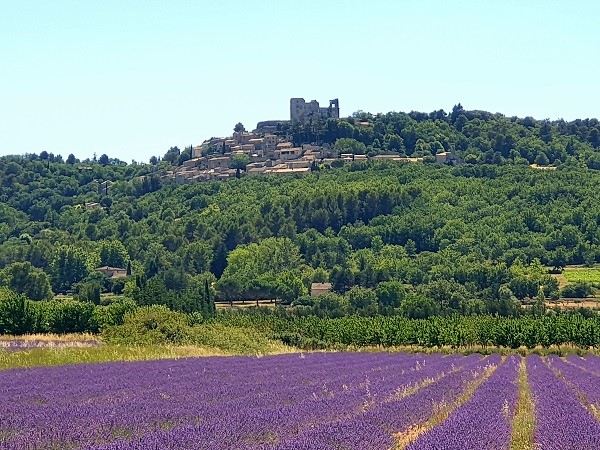 One day you could be waking up next to a lavender field in Provence, or be half-way up a mountain in the Alps watching your cycling heroes go by in the thrilling Tour de France.
The next day you could be enjoying gelato overlooking the azure blue sea on Italy's stunning Amalfi coast, or be exploring the incredible waterfalls at the Plitvice National Park in Croatia. There is so much to discover!
When to go on a motorhome road trip to Europe?
That's a really important question. The summer holidays last for the whole of July and August in most European countries, and so you can expect the main tourist areas to be very crowded. It can also get very hot in many places – except for the more Northern countries or if you're high up in the mountains, where there's usually some respite from the intense heat.
However, if you can only go during the school holidays, it is still a really great time to go, with lovely weather, there's usually a lively atmosphere and lots of additional events, activities etc. with plenty of things to do for everyone.
TIP – If possible, you ideally need a motorhome with aircon, not just in the cab but also in the habitation area as well, to keep you cool and refreshed on those balmy summer nights. All motorhomes hired by Cumbria Motorhome Hire have this fitted.
Plus, if you're going to a busy tourist destination, it's better to get an early start to avoid the crowds arriving later on, as well as the midday/afternoon heat.
Some of the best times to go to Europe are during the spring and autumn. The weather is still often mild and sunny, but there's less traffic, and less people around in general.
They are also both beautiful times of the year to travel for those who love nature, with spring flowers from Easter onwards, or the gorgeous autumn colours to be found all across Europe in the autumn months.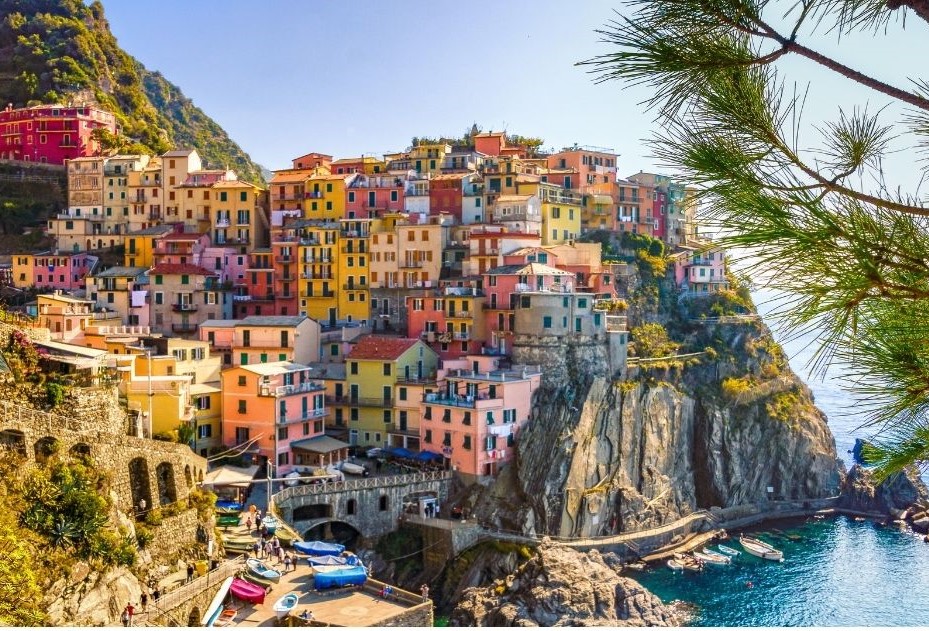 Finally, even winter can be a hugely popular time for motorhomers and campervanners, for 2 very different and distinct reasons.
One is for the sun worshippers, who love to head down to Spain and Portugal for weeks, if not even months at a time, to escape the cold, damp weather, gloomy grey skies and high heating bills!
The temperature can be very enjoyable, with plenty of cheap or free park ups and still lots to see – it can be a great way to spend your winter.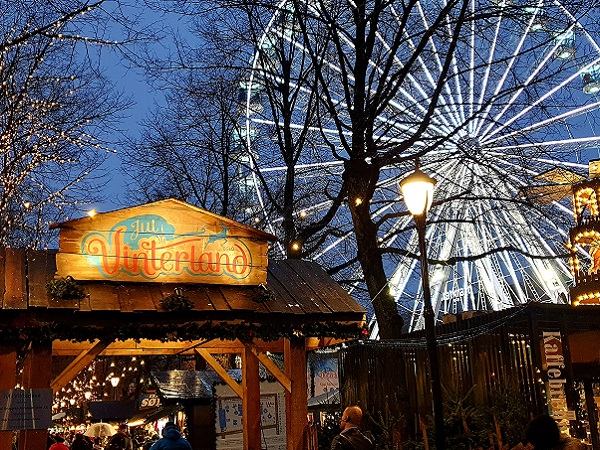 However, if you're a true winter lover, many people will head either for the fantastic Christmas markets that grace most towns and cities across Europe – especially in Germany (you haven't experienced a proper Christmas market until you have been to one in Germany!) or make their way to the snowy mountains for a spot of skiing, surrounded by a glorious winter wonderland.
Many resorts are totally geared up for motorhome travellers, and you can simply leave the van and be on the pistes in minutes.
IMPORTANT NOTE – If you are heading to certain countries in winter, especially to the mountains, you will be legally required to have snow chains at a minimum. Some countries require you to have all -season/winter tyres as well, either in certain regions of the country, or in some cases for the whole of the country. This is usually from around 1st November – mid/end March or even into April.
The main countries are France (certain regions), Italy (certain regions), Germany, Austria, Eastern European countries, Scandinavia.
You can find full details of what is required in each country HERE >>>
PLEASE BE AWARE that winter tyres/snow chains are not something that Cumbria Motorhome Hire currently offer on any of our motorhomes, so if you are interested in hiring a motorhome over the winter, and will be going somewhere where this might be a requirement (or would just make sense), please ensure you talk to us BEFORE hiring the motorhome, to see if your requirements can be accommodated.
The onus is on you to ensure that the motorhome you are hiring is properly equipped and insured for the trip you are planning, and any damage/costs incurred as a result of you using the vehicle inappropriately will be your responsibility. Read more HERE >>>
How long to go on your motorhome tour to Europe for?
How long do you have? If you only have a week, then we would recommend you focus on just one country such as France, or even really one particular area of France.
Otherwise you could be spending all the time driving and very little time actually experiencing anything. It can also be very tiring driving long distances every day, especially in a foreign country and on the other side of the road.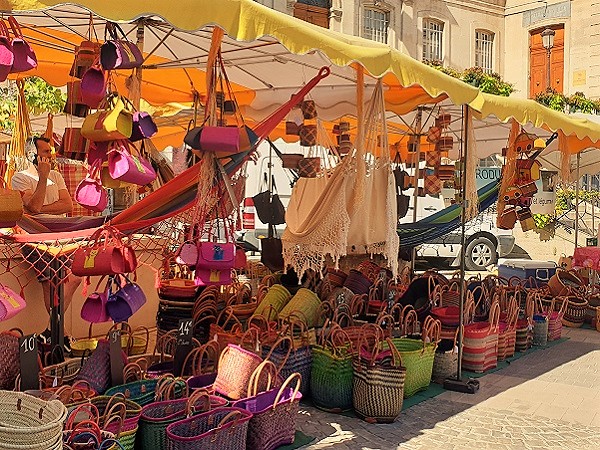 There's also a lot to consider when touring in a motorhome, which we will cover in part 2 of this blog.
Two weeks is a good starting place – you can get quite a good feel for a country in that time. A month or more is ideal, you can go further afield in that time, and still have time to really explore.
TIP – Regardless of how long you have, avoid the temptation to try to cram as much in as possible, and don't book up every aspect of your trip, unless you are going in high season and have very specific places/sites you want to stay.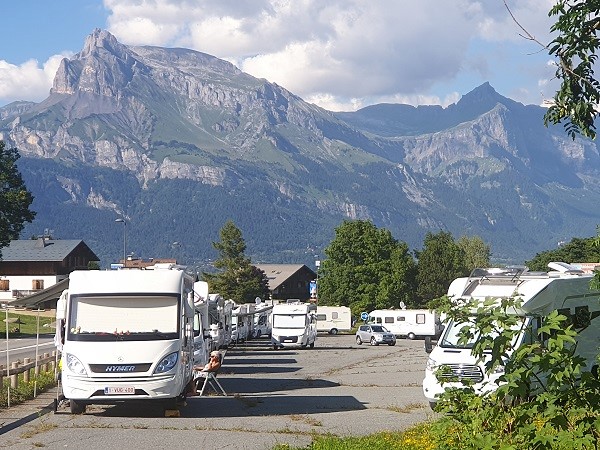 If not, you run the risk of missing out on doing things spontaneously, or of changing the plan if you realise you have crammed too much in and it's just not do-able. Also allow for the occasional rest day where you're not driving (or only locally) – you'll be really glad of them.
Sometimes a rainy day can be a blessing, as it gives you an excuse to take it easy, instead of simply rushing from one destination to the next.
Plus, if you're going in high season, build in extra time for travelling, as it may take you longer than you expect, especially if you'll be going through rural and/or mountainous areas.
Or if you're taking your dog with you – they don't like being cooped up for long stretches of time, and will need regular breaks.
To follow in Part 2:
How to find overnight park ups in Europe?
What do I need to know before I leave?
Driving Rules in Each Country
Language
Useful Links for Planning your European Road Trip
Motorhome Hire from Cumbria Motorhome Hire
We hope we have inspired you to embark on your own motorhome or campervan road trip to Europe, and you are starting to feel more prepared in doing so.
If so, and you are thinking of hiring a motorhome, do get in touch with us!
For an additional £12 per night your European insurance and breakdown cover is included, with a minimum of a 10 night hire. However, if you book for 21 nights or more, your European cover is included in the hire price.
Cumbria Motorhome Hire is perfectly located in Ulverston, just 20 minutes from junction 36 of the M6, so it is easy to just head south from there to the ferry ports or EuroTunnel.
You can drive to us, leave your car onsite, load up and then set off to experience a trip of a lifetime.
All of our motorhomes are dog-friendly, so your fur family can also join you on your epic road trip adventure!
You can find our prices and availability here>>>
You can see our last minute special offers here>>>
Alternatively, give us a call for a chat on 01229 588433, contact us via WhatsApp on 07500 298086 or drop us an email to enquiries@cumbriamotorhomehire.co.uk
We would love to help you make your own European road trip dreams a reality!
(All images on this page are Copyrighted by Sharon Crawford, unless otherwise stated. Please do not use them without first gaining permission.)
Contact Us
Cumbria Motorhome Hire
Ellie's Hill Foot Garden Centre
Ulverston, Cumbria, LA12 7SE
United Kingdom
Tel : 01229 588433 / 07500 298086
Email : enquiries@cumbriamotorhomehire.co.uk
Office Opening Hours
Monday - Saturday: 09:00 - 17:00
Sunday/Bank Holidays: 10:00 - 16:00
We are available by phone and email at all other times.