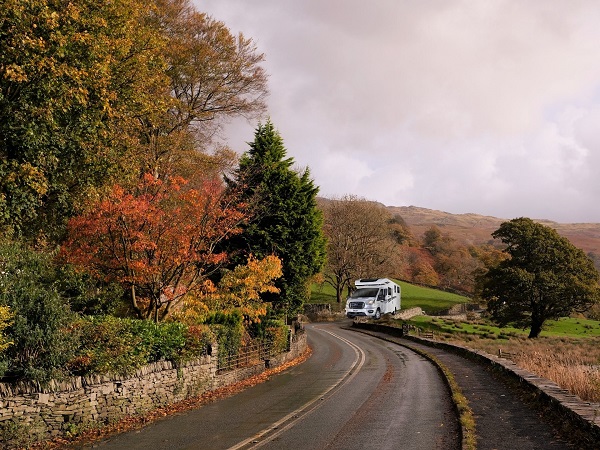 If you are new to driving a motorhome or have never driven a large vehicle before, it may feel slightly daunting.
However, our motorhome driving tips should help to prepare you, so you know what to expect, and it can end up being a really fun and exciting experience.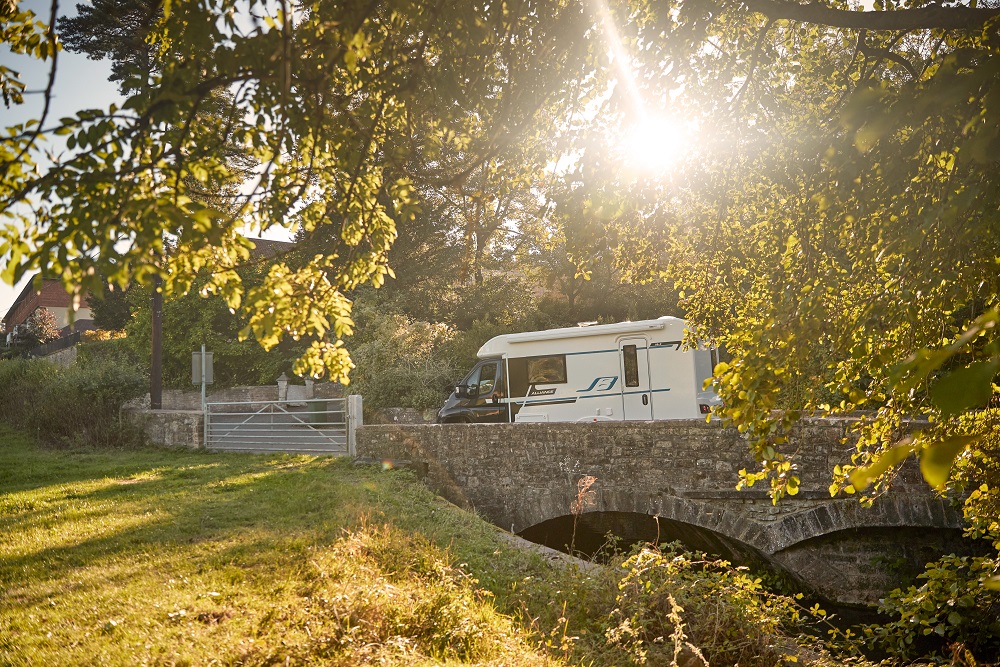 Check the route is suitable for a motorhome before you set off, including any low bridges or width-restricted roads. If you drive on any roads that are deemed unsuitable for a motorhome, your insurance will be void, and you will be liable for any damages incurred or rescue required.
There are several very steep and narrow passes in the Lake District, and also in Scotland (including on the NC500), where motorhomes are not allowed, and there are no turning spaces for a large vehicle, so do your homework first.
Get to know where all of your cab controls are before you start, so that you're not caught out whilst driving;
Go through your Driver's Checklist before you leave, to ensure everything is turned onto the correct settings, your cupboards are all secured and anything loose has been put away safely;
Know your speed limits – for our motorhomes the speed limits are as follows:
Built-up areas – 30mphSingle carriageways – 50mph
Dual carriageways – 60mph
Motorways – 70mph
We recommend you give yourself some time to get used to driving the motorhome, and how it handles on major roads, before attempting anything more challenging – fortunately Cumbria Motorhome Hire is directly on the A590, just 25 minutes from junction 36 of the M6, so you have plenty of opportunity to develop your confidence;
As the motorhome is much longer, wider and higher than a normal car, you need to read the road much further ahead than usual, to watch out for low obstructions, overhanging trees/buildings/signs, low bridges, tight spaces or sharp turns;
As a long vehicle, you also need to allow yourself a much wider space to turn as the back will swing out, and the longer the overhang at the back, the more space you need to allow when turning right or left, otherwise you risk hitting something with the rear of the motorhome. Always be aware of what your rear end is doing!
When turning right, you are advised to stay in the centre of your lane, to give you enough room to swing out and to prevent other traffic from trying to squeeze past you on the left;
As a heavy vehicle, it will take you much longer to brake than usual, especially in wet weather, so pre-empt that by starting to brake earlier;
If another vehicle is approaching on a narrow section of road, slow to a stop. If the other vehicle hits you it is their fault if you are stationary;
Slow right down to 10mph or less for sleeping policemen or speed bumps;
As a large vehicle, you will get buffeted by the wind, especially on open roads. If you are passing another large vehicle, such as a lorry, you may get sucked in towards the other vehicle, and you may also experience a 'wobble' as you pass by the vehicle which can throw you slightly off course, so take it slow, hold the steering wheel firmly and give them as wide a berth as you are able;
Even though you have a reversing camera, these can be deceptive, and won't always show what is low down or higher up. So if you have a passenger, it is worth them getting out to guide you, as they can keep an eye out for low/high obstacles that you might hit without realising, which can do a lot of damage to the motorhome;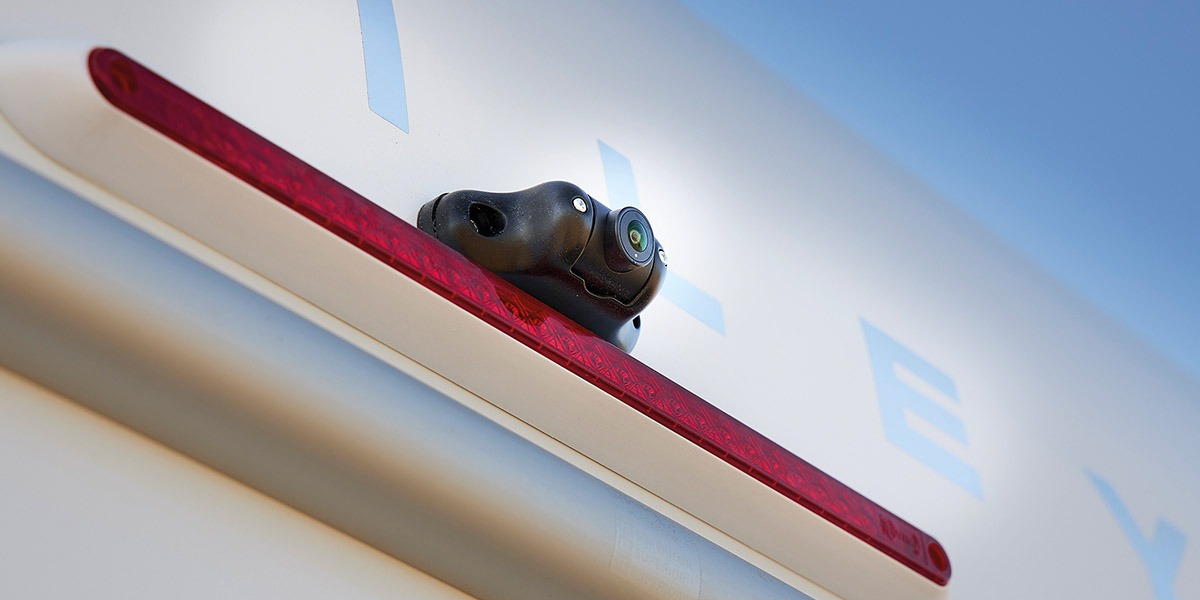 Parking for long vehicles can be very limited in villages, towns and busy tourist areas, and they often have very narrow roads with vehicles parked on both sides, so where possible we recommend you find somewhere safe to park up on the outskirts (such as a park n ride), then either walk, cycle or use public transport to access the main areas.
The Lake District has an excellent network of buses, including an open-top double decker in high season, which gives you a fantastic view. You can also take a boat on some of the larger lakes. This is a much more environmentally friendly option too.
We hope you found our tips helpful, but essentially it's all about relaxing and enjoying the ride.
Have a fantastic trip!