Tips and useful resources to help you to make the most of your Scottish road trip in a motorhome or Campervan.
If you are considering going on an epic road trip adventure to Scotland in a motorhome or campervan, it is totally worth doing some research and a bit of planning ahead in order to make the most of your trip, especially if you only have relatively limited time. Even more so if it will be your first time touring in a motorhome, we would definitely advise you to read on!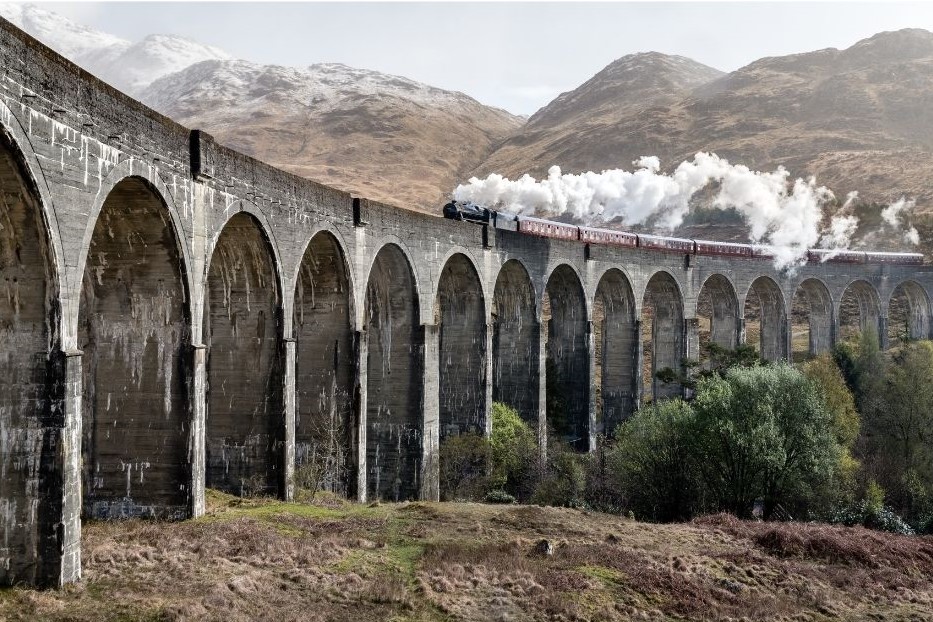 Why Go on a Motorhome or Campervan Holiday to Scotland?
There are so many reasons to visit Scotland, which could take you weeks or even months to explore properly.
That is why we recommend you choose either a particular region or island you want to experience, or perhaps a theme to delve into, rather than try to do too much in one trip, and not really get the full Scottish experience.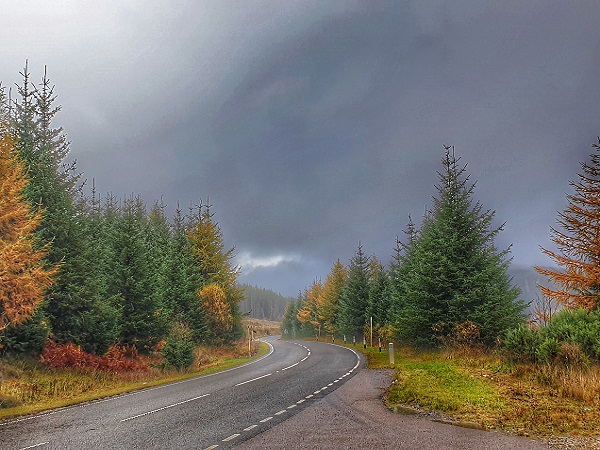 Otherwise, you could find yourself spending hours and days just driving, which apart from being more tiring than you may realise, you're only really scratching the surface of what there is to see, and you could be missing out on some real gems that are slightly off the main tourist routes. You also miss out on so much when you're having to concentrate on the road.
Here is a selection of you could expect to see and experience on your motorhome road trip in Scotland:
Spectacular scenery, with incredible views, attractive towns and villages, numerous castles, infamous battlegrounds and tons of history;
Traditional Scottish fare, including beef, salmon, game, haggis, shortbread and of course the world-famous Scotch whiskey;
Access to nature, open countryside, forests and glens, heather-covered mountains, sparkling lochs, stunning coastal scenery, fresh air and long scenic drives;
Plenty of outdoor activities at any time of the year, such as hiking, climbing, canoeing, kayaking, stand up paddle boarding, sailing, diving, cycling, open water swimming, skiing, not to mention stargazing in some of the UK's darkest skies;
More acceptance of Vanlife in general, with excellent infrastructure and facilities in place for motorhomes and campervans – as long as you are respectful and follow Vanlife etiquette – more on this below.
Where to Stay in Scotland and Vanlife Etiquette
There is a large number of excellent campsites all over Scotland, with great facilities and absolutely breath-taking views.
However, for many, when thinking of a motorhome or campervan road trip to Scotland, the key attraction is to have the freedom to just park up anywhere overnight, and wake up to a different view each day.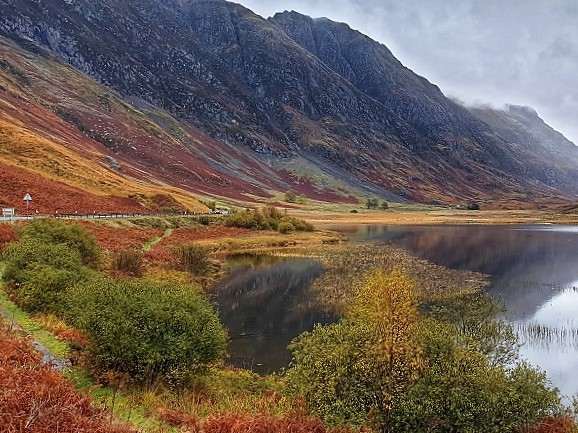 This is much easier to do in Scotland than the rest of the UK, both in terms of acceptance as well as infrastructure.
However, in order to maintain both, and keep it a great experience for all (including the locals who lives in these places all year round), it is important to make yourself aware of, and follow the local guidelines.
Whilst 'wild camping' is legally allowed in Scotland, that only applies to people in tents, it doesn't apply to people sleeping over in motorised vehicles (including motorhomes and campervans). This is something people often get very confused about, thinking it applies across the board. It doesn't!
If public or private land owners restrict or regulate parking on their land, you must comply with this.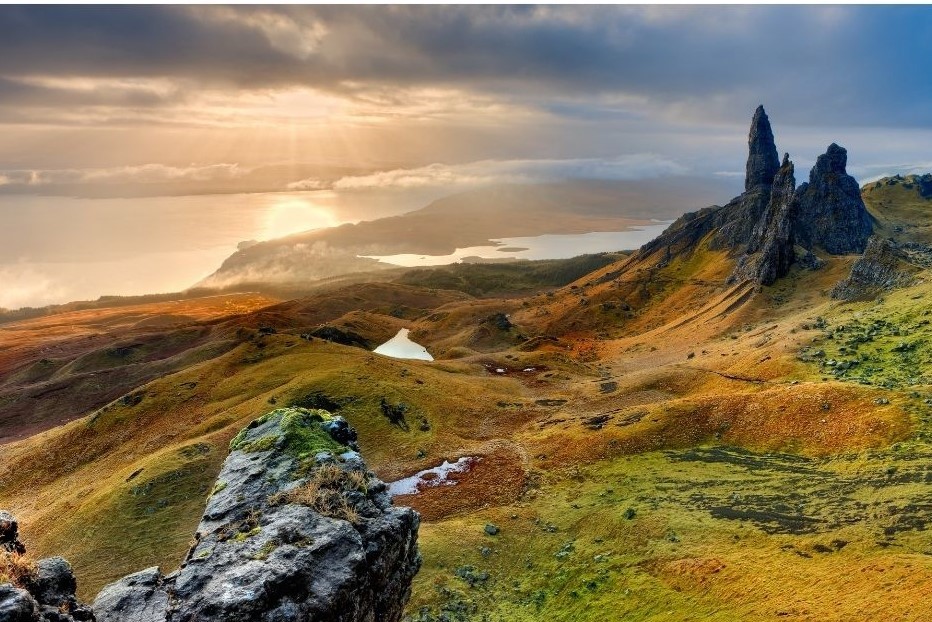 This is known as the Scottish Outdoor Access Code, which is based on 3 key principles:
Respect the interests of others,
Care for the environment;
Take responsibility for your own actions.
There is also some general etiquette that is widely accepted for all motorhomers and campervanners, not just in Scotland, as follows:
Do not park on private land, anywhere where it says overnight parking/camping is forbidden, anywhere that might block access to property or land (including in front of gates), or close to private property/dwellings;
Do not engage in camping behaviour, such as putting out awnings, setting out camping chairs and tables, having a BBQ, hanging out washing or anything apart from parking – this is highly frowned upon, so if you want to engage in camping behaviours, stay on a campsite;
Park considerately, so only take up one space if possible, leave plenty of space for others to park and if you do have to use 2 spaces you will be expected to pay for 2 spaces – otherwise do expect a parking fine;
Never empty any of your waste in nature, laybys, car parks etc – it is harmful to both wildlife and the environment. Only use official facilities for waste water disposal (i.e grey water from your sink/shower), and certainly never empty your toilet cassette anywhere other than an official chemical toilet disposal point. You are also highly discouraged from emptying your toilet cassette in a public toilet, as the chemicals can often interfere with the sewage system if they have a sceptic tank. It must only ever be as a very last resort, and never ever empty your toilet (black waste) in nature! Many campsites will allow you to empty your grey/black waste for a small fee, even if you are not staying on site. There are apps to help you find where you can empty your waste and fill up with fresh water – see below;
Always take all of your rubbish with you and dispose of in an appropriate waste container – as the saying goes – leave nothing behind, only footprints;
Be considerate in how long you stay in one place – people will be much more tolerant of vanlifers if you arrive in the evening and are gone the next morning. Whereas if you park up somewhere for days at a time, you are not going to be popular – either with locals, other vanlifers and possibly even the local authorities. If there are guidelines in place at the parking spot, please abide by them, to ensure that spot remains open for all – too many places are closing down, or charging a fee, due to abuse. This is especially the case on the NC500, due to the sheer volume of visitors on that route;
Try to keep noise to a minimum, especially between the hours of 22.00 – 07.00 – no-one likes noisy neighbours, not least fellow vanlifers!
For more details on the above, as well as tons of other useful information, go to:
Driving Safely in Scotland
Once you get north of Glasgow and Edinburgh, the motorways disappear and you are left with some major A roads, and the rest are country roads, which can be quite twisty and narrow in places.
In more rural areas the roads are often single track with passing places.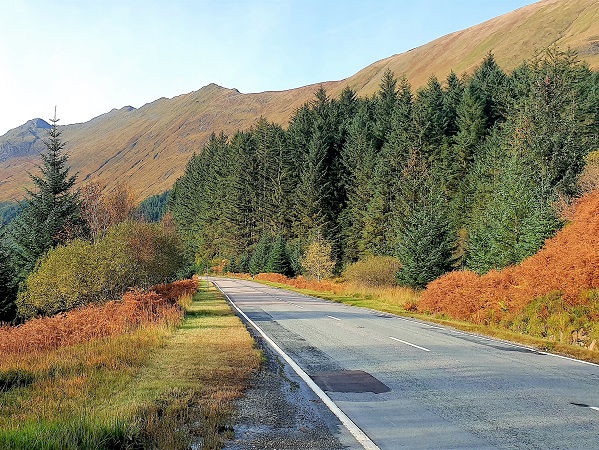 There are certain hill/mountain passes that are strongly discouraged for long motorhomes, including the Bealach na Ba from Applecross – part of the NC500. It is single track most of the way with passing places, very steep in places, very twisty and with incredibly sharp hairpin bends that a long motorhome won't get around. It is a route where it is renowned for punctured tyres and getting stuck in ditches whilst trying to pass other vehicles, and then the road gets blocked up for everyone else.
Therefore, always plan your route carefully if you'll be going off the major roads – do your research – check motorhome blogs/forums and if in doubt, check out Street View on Google Maps to see exactly what you are dealing with.
IMPORTANT NOTE
If you drive on a road that is not recommended for motorhomes/wide vehicles, your insurance will be invalid, and you will not be covered by breakdown insurance. Therefore, you will be fully liable for any costs you may incur, i.e. for any damages (to the motorhome, other vehicles or property), or any towing required.
Also, most of these mountain passes are essential for emergency vehicles and key workers to get to remote places, and if you block the road due to your own lack of consideration (or lack of planning), you could be stopping someone from receiving the urgent medical care they require.
There are plenty of other really scenic routes, without having to put yourself, other road users and the motorhome at risk.
Here are some valuable tips for driving in Scotland which we recommend you read in full before you leave for your motorhome road trip:
Useful Apps for your Motorhome Road Trip
There are a number of apps to help you to find overnight park ups, whether that be a campsite, a motorhome stopover, pubs that offer motorhome parking in exchange for you having a meal, or just places you can pull up for an overnight stop.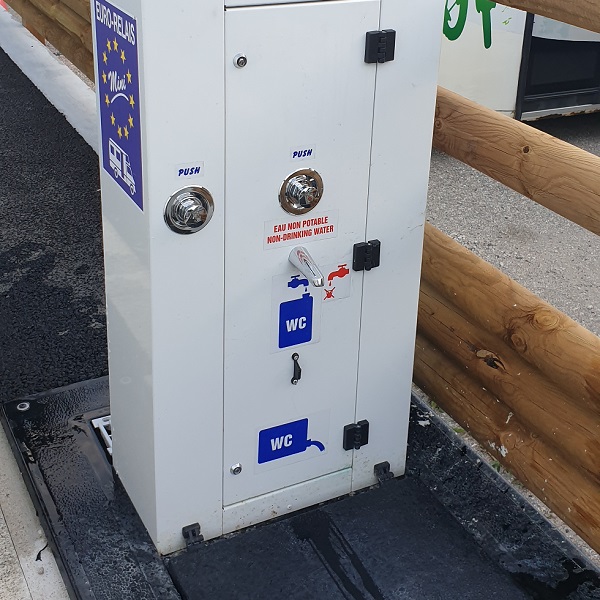 They also show you where you can empty your grey/black waste, fill up with fresh water, do your laundry and so on.
Be sure to read the reviews before heading off to a park up!!
The two apps we highly recommend are:
Park4Night – https://park4night.com/
SearchForSites – https://www.searchforsites.co.uk/ (also with a great website for finding park ups)
Refillable LPG
Many modern motorhomes and campervans (including all vans available to hire with Cumbria Motorhome Hire) now comes with re-fillable LPG systems, rather than having to exchange the tank when it was empty as before.
With Cumbria Motorhome Hire you will be given a full cylinder of gas, however it is important to know that in Scotland LPG can be relatively hard to obtain, especially in more rural or remote areas. That is especially the case on the NC500.
Therefore it is worth filling up your LPG whenever you see a fuel station that sells it, especially if you are using a lot for cooking, heating and hot water. That way you are less likely to run out and either have to drive 100 miles out of your way to the nearest garage, or have an unforseen stay on a campsite in order to have heating and hot water.
There are some useful websites that shows LPG locations, to help you with your advance planning – although beware, they're not always 100% up to date!
Scenic Driving Routes in Scotland
There are many scenic driving routes in Scotland, including 12 Tourist Routes as devised by the Scottish Tourist Board. These include the North Coast 500, the North East 250, the South West Coastal 300 and many more.
There are also the Snowroads, the Whiskey Trail, alongside many other fantastic routes off the beaten track. Search for "Scenic Driving Routes in Scotland" on Google and you will find an abundance of great blogs, vlogs and useful links.
However, one of our favourite routes is following the A82 from Glasgow to Inverness, which heads up through the Trossachs, alongside Loch Lomond, up through breath-taking Glen Coe up to Fort William (home of the UK's highest mountain Ben Nevis), then alongside Loch Ness before reaching the bustling town of Inverness.
You will be wanting to stop every 5 minutes to get your camera out, with incredible views around every corner.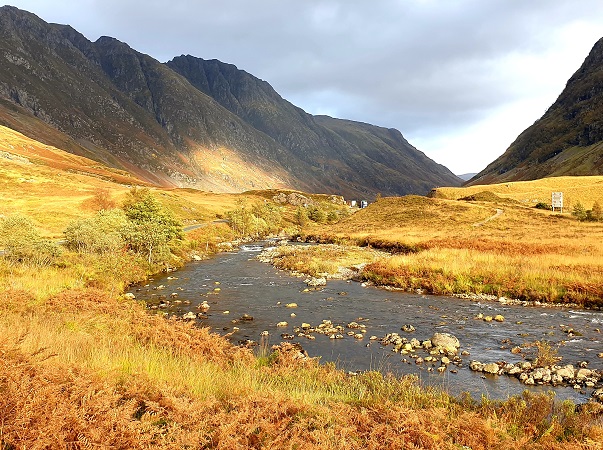 We hope we have inspired you to embark on your own motorhome road trip in Scotland, and you feel more prepared in doing so.
If so, and you are thinking of hiring a motorhome, do get in touch with us!
Cumbria Motorhome Hire is perfectly located in Ulverston, just 20 minutes from junction 36 of the M6, which is a direct route up to Scotland. You can drive to us, leave your car onsite, load up and then set off up some of the most scenic stretches of motorway in the UK, before reaching the Scottish border.
All of our motorhomes are dog-friendly, so your fur family can also join you on your epic road trip adventure!
You can find our prices and availability here>>>
You can see our last minute special offers here>>>
Alternatively, give us a call for a chat on 01229 588433, or drop us an email to
enquiries@cumbriamotorhomehire.co.uk
We would love to help you make your own road trip dreams a reality!