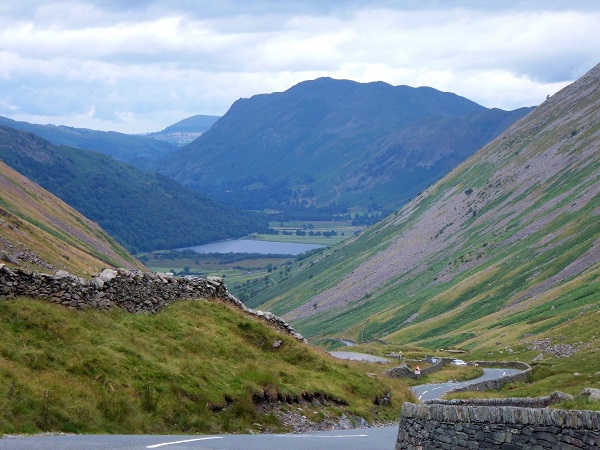 If you are thinking of taking a motorhome road trip holiday in the English Lake District, in the far north west county of Cumbria up by the border of Scotland, it is well worth doing some research and planning first, to help you to make the most of your trip.
We hope to give you some guidance in this article that will set you well on your way.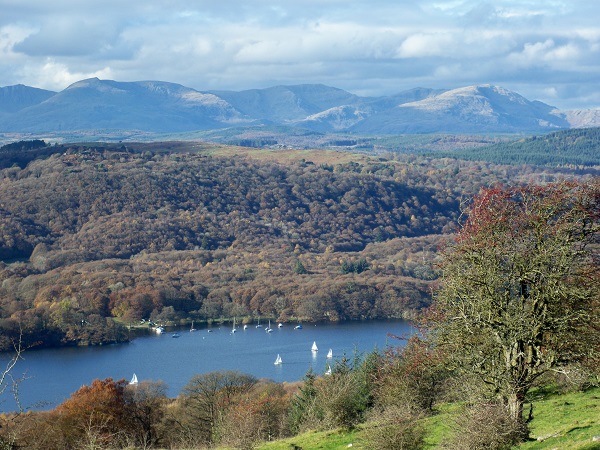 Why Visit the Lake District
The Lake District is a UNESCO World Heritage Site, home to stunning scenery, including many lakes (of course), tarns, rugged fells, England's highest mountain (Scafell Pike), forests, along with picturesque market towns and villages built from local stone.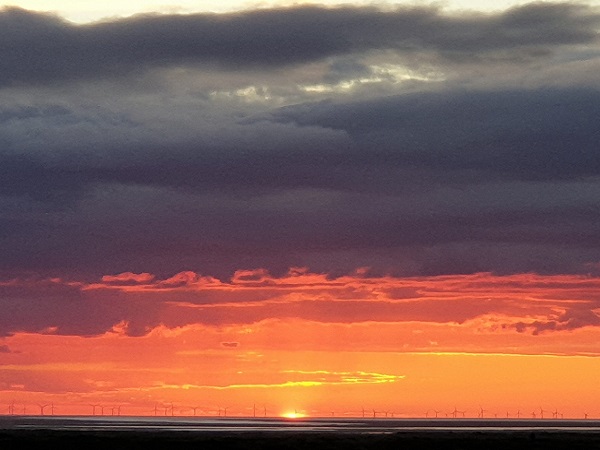 What many people don't realise is that Cumbria also has a glorious, unspoilt coastline, that stretches along the entire south and west coast.
On a clear day you can see the Isle of Man, Scotland, the Welsh mountains and Blackpool, depending where you are located.
The west coast also has incredible sunsets, to rival some of the best you have ever seen.
For outdoor lovers, the Lake District is a popular location all year round. Whether you are into hiking, climbing, fell running, water sports, wild swimming, adrenaline-fuelled activities, scenic drives or simply walking the dog in wonderful nature, this area has it all. It is also a landscape and wildlife photographer's paradise!
Don't underestimate the shopping, with many high quality, locally produced items available. There's even a Michelin starred restaurant in Cartmel on the south coast, nearby the pretty Victorian resort of Grange-over-Sands, if you fancy spoiling yourself on your trip. Also home of Cartmel Sticky Toffee Pudding, a legendary dessert that must be tried at least once!
When to Visit the Lake District
Spring and autumn are particularly beautiful in the Lake District, and are slightly less busy. Summer is obviously the peak season, and traffic can be pretty intense at times, but the weather can be very mild and sunny.
You can expect some snow in the winter months, especially up on the higher ground of the northern fells, but it is less likely in the towns and villages lower down, or the coastal areas.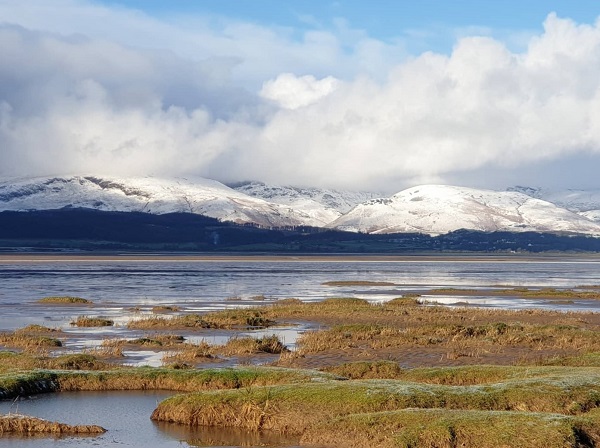 It can be quite rainy in Cumbria at times, but that only adds to the atmosphere, with the low-hanging mist giving everything an ethereal and magical quality.
That is why it is important to be dressed appropriately, and be properly equipped, especially when going up on the fells, as the weather can unpredictable and change very rapidly.
As long as you are adequately prepared, the Lake District can be a very enjoyable year-round destination.
Where to Stay in the Lake District in your Motorhome or Campervan
There are many excellent campsites in the Lake District, often with incredible views. Some might literally just be a field with a tap if you're lucky, and others have full facilities with everything you could wish for, plus everything inbetween.
If you are hiring a motorhome from Cumbria Motorhome Hire for your trip, you will be given access to discounted rates for the Camping and Caravanning Club, which has multiple sites throughout the Lakes, so do ask about that when you book your motorhome.
You will also be given a copy of the BritStops Guide when you collect your motorhome, to use during your trip.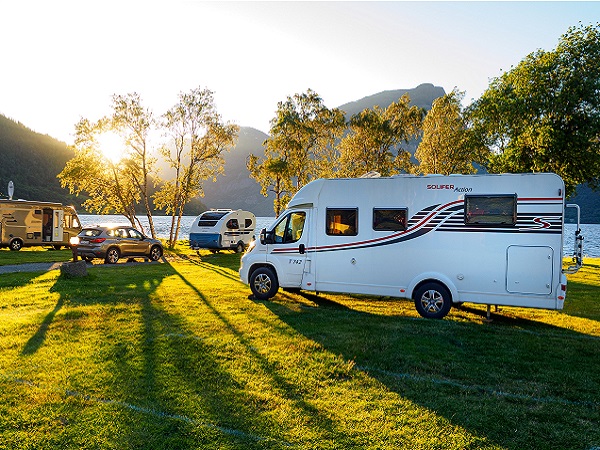 It is a network of pubs, farms, tourist attractions etc where you can park overnight for free, with the expectation that you will buy something to eat/drink, or spend in the local area.
Wild camping – i.e. parking up somewhere for an overnight stay that isn't on an official campsite, is not widely accepted in England, especially in the Lake District.
The majority of land and car parks are either privately owned or owned by the National Trust, so you can fully expect to be moved on. Park Rangers are very diligent and monitor this very closely.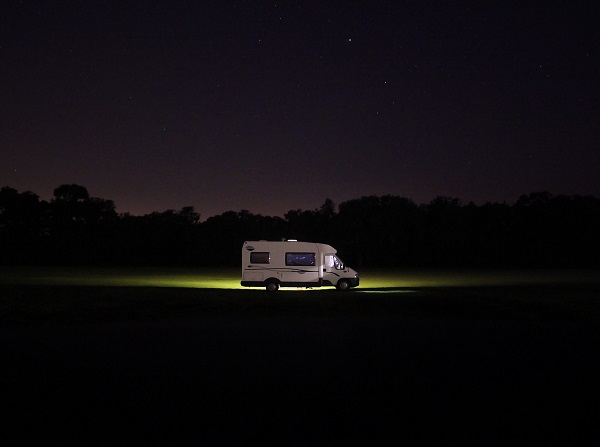 However, there are some locations where you are actively encouraged to park overnight in your motorhome, and other places that are not official but it seems to be generally accepted.
See below for more info, and always follow motorhome etiquette, including not engaging in camping behaviour, and leaving no trace. Find out more here >>>
What to See and Do in the Lake District and Cumbria
Hayes Garden World, Ambleside – this a destination garden centre selling a lot of local produce, but the best time to visit is from mid-October to Christmas, as their Christmas displays are renowned in the region.
Attractive Lakeland market towns of Bowness-on-Windermere, Kendal (home of Kendal mint cake), Keswick, Ambleside, Hawkshead and Coniston. Also Whitehaven on the west coast with its marina and coastal views.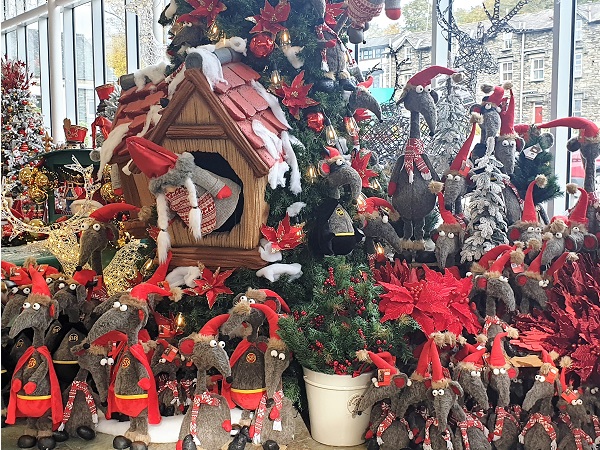 Maryport – a coastal port on the north west coast, with a pretty marina and a great overnight park up right next to the sea. In the right conditions/time of year, people have even seen the Northern Lights from here.
Ulverston, the birthplace of Laurel and Hardy, plus home to the annual Lantern Festival in September and the Dickensian Festival in November (where Cumbria Motorhome Hire is located)
Barrow-in-Furness – whilst not an especially attractive town, it has a great range of shops and supermarkets for those essentials.
It is also well worth a trip across the bridge to Walney Island, where there is an official free motorhome park up right next to the beach, with great sunsets and fabulous dog walking.
Barrow is an ideal starting place for a drive along the west coast – as you head down the hill towards Askam-in-Furness, you'll get one of the best views of the whole of the Lake District, overlooking the Duddon Estuary, and it just gets better the further north you go on this route.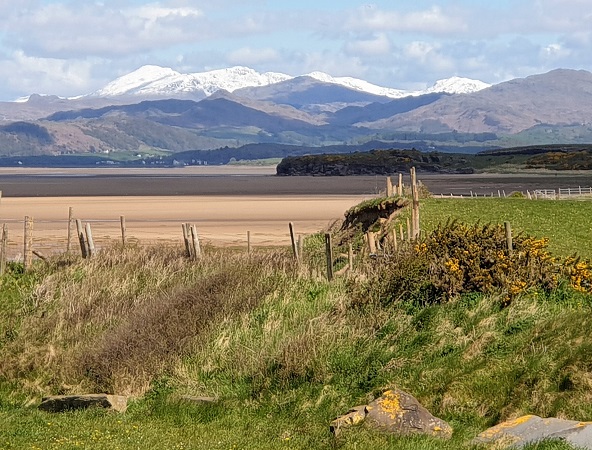 If you fancy taking a break from driving, and just want to sit back and enjoy the views, the west coast train line from Lancaster to Carlisle (via Barrow-in-Furness) takes you the full length of the spectacular coastline. Sometimes you are only metres from the sea itself, or in one case the train actually crosses the estuary from Arnside.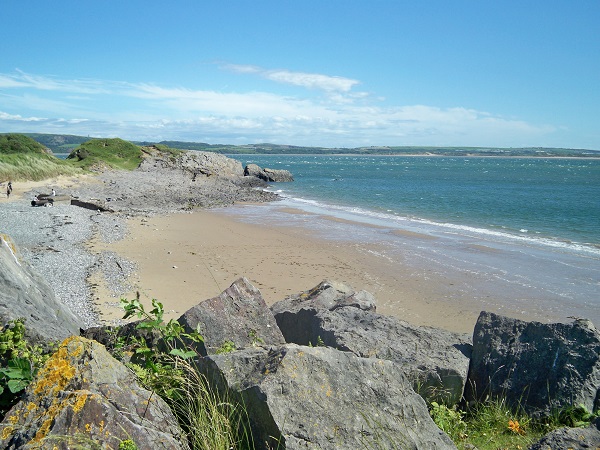 Sit on the left for best visibility if you are heading northwards, or right if heading southwards down the line.
The most scenic part of the route is from Arnside on Morecambe Bay estuary up to Maryport, on the west coast.
What to Be Aware of on Your Motorhome Holiday in the Lake District
Weather – this can change very quickly, especially on the fells. Also, just because conditions look fine from down below, up on the fells it can be a completely different story. Visibility can disappear in an instant, and your descent could be treacherous. See more here >>>
Going onto the fells – Cumbrian mountain rescue teams are kept extremely busy all year round, and many of their rescues could have been completely avoided if people had been properly prepared – in terms of weather, conditions, clothing, footwear and equipment, as well as the benefit of local knowledge.
Don't put yours and other people's lives at risk – do your research and be prepared!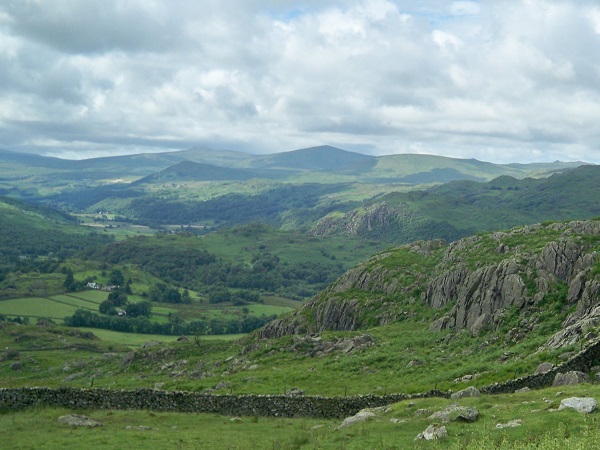 Countryside Code – the Lake District National Park is a very special place, and in order for people to enjoy it safely for many years to come, do abide by the Countryside Code.
Narrow roads / passes – there are quite a lot of narrow roads and steep passes in the Lake District, many with high stone walls on either side and limited visibility. These are not conducive to motorhomes.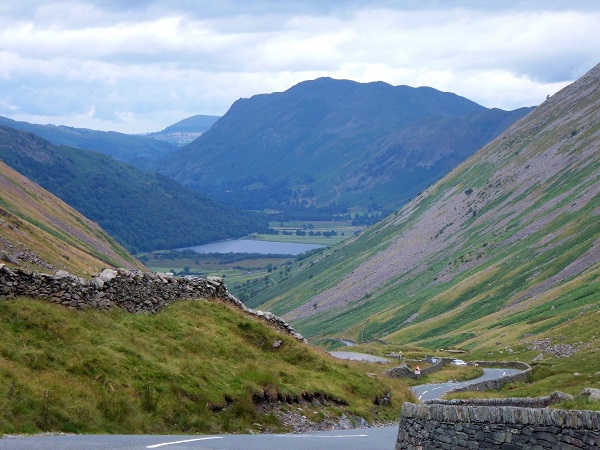 The ones to definitely avoid are Hardknott/Wrynose Pass, as these are very narrow and have incredibly tight and steep hairpin bends that you won't get around in a motorhome.
Other passes, such as Kirkstone, Whinlatter, Seatoller, Honister etc are also not recommended for those not used to driving on these kinds of roads.
Important note – vehicles coming uphill ALWAYS have priority, so do give way to other traffic.
Also be aware that it is very difficult to cross west/east in the Lake District without going over one of these passes. You will most likely have to go around instead, and these routes can be quite slow and winding, so can take a lot longer than you expect. Therefore, plan your route carefully, and build in extra travel time for your journey.
You can find further details via the links below:
Please be aware that if you hire a motorhome from Cumbria Motorhome Hire and you drive on a road that is not suitable for a motorhome, you will not be insured, and you will be fully liable for any damage/recovery costs incurred.
Parking – even during the daytime parking can be pretty limited for a motorhome, as car parks are often pretty small with little space for longer vehicles and can get extremely busy. There is very little free parking in the National Park, and many payment machines still only take cash, so always have some on hand.
If you take up 2 parking spaces, you will be expected to pay for 2 spaces, otherwise you will get a parking ticket! Also be aware that a lot of the carparks, especially alongside the lakes, have ANPR machines (automatic number plate recognition), so you will need to pay.
However, the Lake District and Cumbria in general has an excellent bus (and ferry boat) network, that will take you to most major towns and villages.
There is even an open-air double decker bus that goes through the heart of the Lakes, which gives you an incredible viewpoint.
It is well worth parking up somewhere on the edge of the Lakes (or better still if your campsite has a bus stop nearby) and investing in a one-day bus pass, then just hopping on and off the bus whenever and wherever you choose.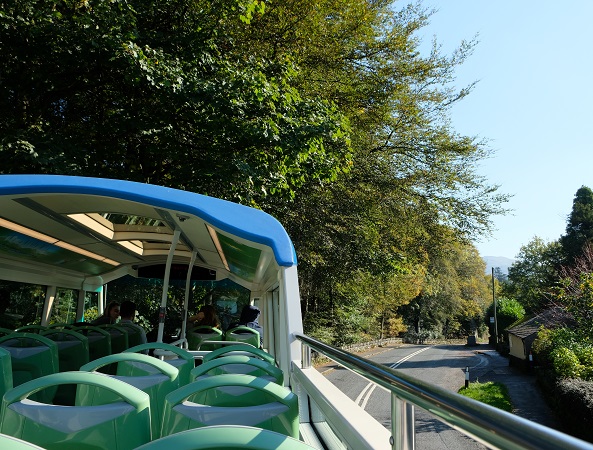 That way, you don't have to worry about traffic, getting stuck down narrow roads, parking limitations/costs and you can just sit back to enjoy the view.
Find further details on public transport options, bus passes etc here >>>
Dog-walking – whilst the Lake District is a brilliant place to take your dog, with many places being very dog-friendly, there are also a lot of animals and wildlife roaming free, such as sheep, cows and wild deer. Always keep your dog on a lead where requested/appropriate, and in tight control at all other times. There are strong penalties for allowing your dog to worry or cause harm to the animals and wildlife.
How to Find Motorhome Park Ups In the Lake District / Cumbria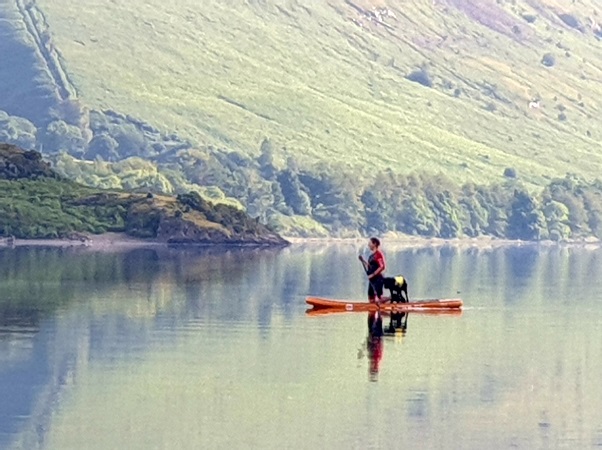 Despite the limitations of wild camping in the Lake District and Cumbria in general, a major attraction of having a motorhome is of course the freedom of being able to just pull up anywhere, have lunch by the side of a lake, take the dog for a walk, whip out the paddle board or grab the bike for a ride through the forest, and wake up with a different view every day.
Therefore, here are a few tips to help you to do so in a responsible manner:
Walney Island, Barrow – accepted – free
Furness Abbey, Barrow – accepted – free
Parking behind Haverthwaite Railway/Lakeside Aquarium, accepted – £4.50 – £10
Aira Force, National Trust – £10 per night (most NT car parks do not allow overnight parking and you will be moved on)
(Please note – information is correct at time of writing, but could change at any time. You are wholly responsible for where you choose to park and Cumbria Motorhome Hire accept no responsibility or liability as a consequence of this, or if any of the above locations are no longer viable options.)
You are best to arrive in the evening and leave in the morning – don't overstay your welcome, do not engage in camping behaviour such as getting out tables, chairs, BBQs, awnings etc, do not empty any waste/toilet or leave any rubbish behind – otherwise these places will become restricted along with so many others, and it will become harder than ever for us to enjoy this beautiful area.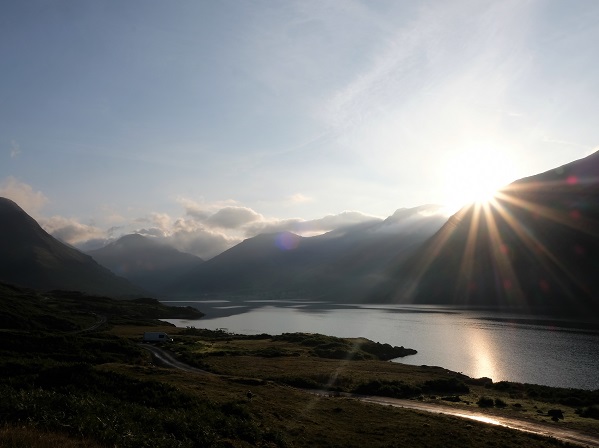 Useful Apps for Finding Park Ups, Facilities etc
There are some really useful apps to help you to find campsites and park ups – always read the reviews first before going anywhere!
These apps also help you to find places where you can empty your waster water/toilet cassette and fill up with fresh water, do laundry etc. Some campsites will let you empty/refill for a fee, but many don't so do ask permission in advance.
If you are hiring a motorhome from Cumbria Motorhome Hire, you can use the waste/water facilities at Bardsea Leisure Park, a couple of miles away from our base, to empty your grey water and chemical toilet cassette before returning your vehicle at the end of your hire.
We hope we have inspired you to embark on your own motorhome or campervan road trip in the Lake District and Cumbria, and you feel more prepared in doing so.
If so, and you are thinking of hiring a motorhome, do get in touch with us!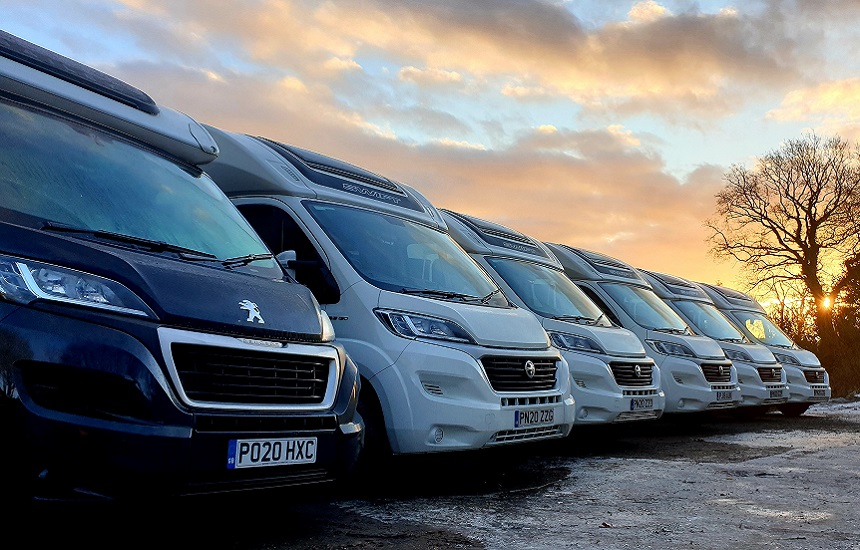 Cumbria Motorhome Hire is perfectly located in Ulverston, just 20 minutes from junction 36 of the M6, which leads to the heart of the Lake District and the Cumbrian coast.
You can drive to us, leave your car onsite, load up and then set off to experience some of the most stunning scenery in the UK.
(All images on this page are Copyrighted by Sharon Crawford, unless otherwise stated. Please do not use them without first gaining permission.)