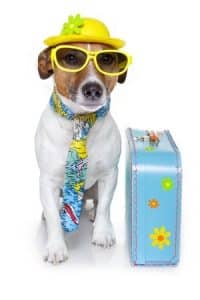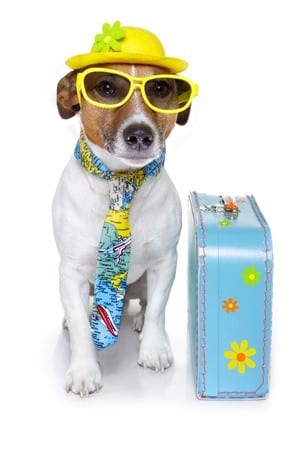 Planning a family holiday that includes your dog or dogs can sometimes be difficult but we offer dog friendly motorhome hire so no more leaving them at home with family or friends, or at the local kennels, you can bring them with you to enjoy the holiday with the rest of the family. Whether you are touring The Lake District, the UK or into Europe you can have your loyal companion by your side, currently we have five dog friendly motorhomes, our 4 berth fixed double bed motorhomes, and our 5 berth, fixed double bed motorhomes and Elijah our 6 berth, fixed bunk beds motorhome. If you have any questions about taking your dog with you on your motorhome holiday please contact us and we will be happy to give any advise or tips that we have gained from our experiences of doing just that.
If you are traveling in the UK with your dog you are not required to have any additional vaccines, passports etc. as long as you have all of the things in place that a dog requires to live in the UK,
Traveling to Europe with your Dog
This information is for travel to continental Europe under the EU Pet Travel Scheme; different rules apply for most other countries. For more information on this, see the Defra website: gov.uk/pet-travel-information-for-pet-owners
What You Need.
At least 21 days before you travel you must; take you dog to the vet to have a chip fitted, to the approved ISO Standard (if it hasn't already) and to get a rabies vaccination.
Get a Pet Passport – Your vet will fill in a Pet Passport recording the chip number and the date of the rabies vaccination and its date of expiry.  Check that he/she has filled the relevant pages correctly.
Returning to the UK – You will need to see a vet in France no less than 1 day (24 hours) but no more than 5 days (120 hours) before your scheduled departure back to the UK. The vet will administer treatment against tapeworm and will record this treatment within your dog's Pet Passport.  He/she will check the validity of the rabies vaccination and that the chip recorded in the Passport is the same as the chip in your pet.  You MUST check that the vet has signed and stamped the relevant pages of the Passport correctly  He/she will enter the time and date of the tapeworm treatment – these two entries are crucial to your pet's re-entry into the UK.  Ask them to use the same colour ink on each page. Vets closer to the ports will be more experienced in how to fill out the Passport than more rural parts.  Information on finding a vet that can do this should be available from any campsites that you are staying in or in local Tourist Information Centres. If you like to be a little more prepared here is a map of

European Vets for Pet Passport

s compiled by other Motorhome users
At the Port or Euro-tunnel on your Return to the UK – You will need to visit the Pet Control Centre to have your pet's chip read and the Pet Passport scrutinised.  If anything is not in order, such as no tapeworm treatment (or treatment outside of the valid window), an out-of-date rabies vaccination or simply incomplete entries within the Passport, your pet will be refused entry to the UK.