Dog Friendly Motorhome Hire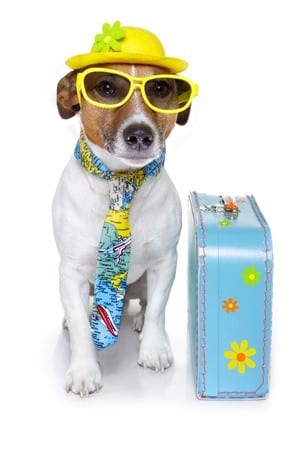 Planning a family holiday that includes your dog(s) can sometimes be difficult, but we offer dog friendly motorhome hire so no more leaving them at home with family or friends, or at the local kennels. Instead, you can bring them with you to enjoy the holiday with the rest of the family, for only £25 per dog.
Whether you are touring The Lake District, the UK or into Europe you can have your loyal companion by your side.
As a rule of thumb we advise that no more than 2 dogs could stay in our motorhomes, although 3 smaller dogs may be acceptable in one of our 5 – 6 berth motorhomes.
All of our motorhomes are dog friendly, so if you have any questions about taking your dog with you on your motorhome holiday please Contact Us and we will be happy to give any advice or tips that we have gained from our experiences of doing just that.
If you are traveling in the UK with your dog you are not required to have any additional vaccines, passports etc. as long as you have all of the things in place that a dog requires to live in the UK.
If you are coming into the UK with your pet, you can find full details of Government regulations HERE.
Traveling to an EU Country with your Dog
This information is for travel to continental Europe or Northern Ireland under the EU Pet Travel Scheme; different rules apply for most other countries.
For full details and requirements, see the Defra website HERE.
Please be aware that regulations changed on the 1st January 2021 – as a result you can no longer use a pet passport issued in Great Britain (England, Wales and Scotland) for travel to an EU country or Northern Ireland.
You can still use a pet passport issued in an EU country or Northern Ireland.
Therefore please make sure you are fully up to date with what is now required to take your pet to an EU country or Northern Ireland, as your pet(s) may be refused entry into the EU, or back into the UK.
Contact Us
Cumbria Motorhome Hire
Ellie's Hill Foot Garden Centre
Ulverston, Cumbria, LA12 7SE
United Kingdom
Tel : 01229 588433 / 07500 298086
Email : enquiries@cumbriamotorhomehire.co.uk
Office Opening Hours
Monday - Saturday: 09:00 - 17:00
Sunday/Bank Holidays: 10:00 - 16:00
We are available by phone and email at all other times.