Luxury Motorhome Hire in Cumbria
Ideally situated for exploring the Lake District, Scotland and beyond…
 Making special memories to treasure!
Welcome to Cumbria Motorhome hire…
…the start of your next great travel adventure!
Cumbria Motorhome Hire is a friendly, family-run business located near Ulverston, at Ellie's Hill Foot Garden Centre, situated in the South Lakes region of Cumbria.
We are easy to access from junction 36 of the M6, directly on the A590, with plenty of onsite parking. There's even a direct train from Manchester Airport to Ulverston, to make motorhome hire in the UK as seamless and hassle-free as possible.
It is the perfect place from which to embark on a tour of the beautiful Lake District, Scotland or further afield in one of our modern motorhomes.
Whether you dream of parking up next to one of the many lakes or lochs for a leisurely lunch, or falling asleep under the stars nestled in the shadow of one of the UK's highest mountains, it is all easily achievable from our home base. You could even wake up with a different stunning view every day if you wished – this is the beauty and freedom of a motorhome holiday in the UK or abroad!
Or click here to see our full calendar of availability and pricing for ALL of our motorhomes.
If you would like a shorter or longer hire with different start/end days, please don't hesitate to contact us by phone or email, and we would be delighted to give you a bespoke quote for your desired dates.
IMPORTANT NOTE – Unlike most other hire companies, the longer you hire one of our motorhomes for, the lower the nightly rate becomes.
Once you have selected your dates, the payment invoice will show the base price at the full nightly rate, followed by the discount applied. Please see the Total to Pay at the bottom of the invoice for the actual total hire cost for your vehicle, less the multi-day hire discount.
Our Luxury Motorhomes for Hire…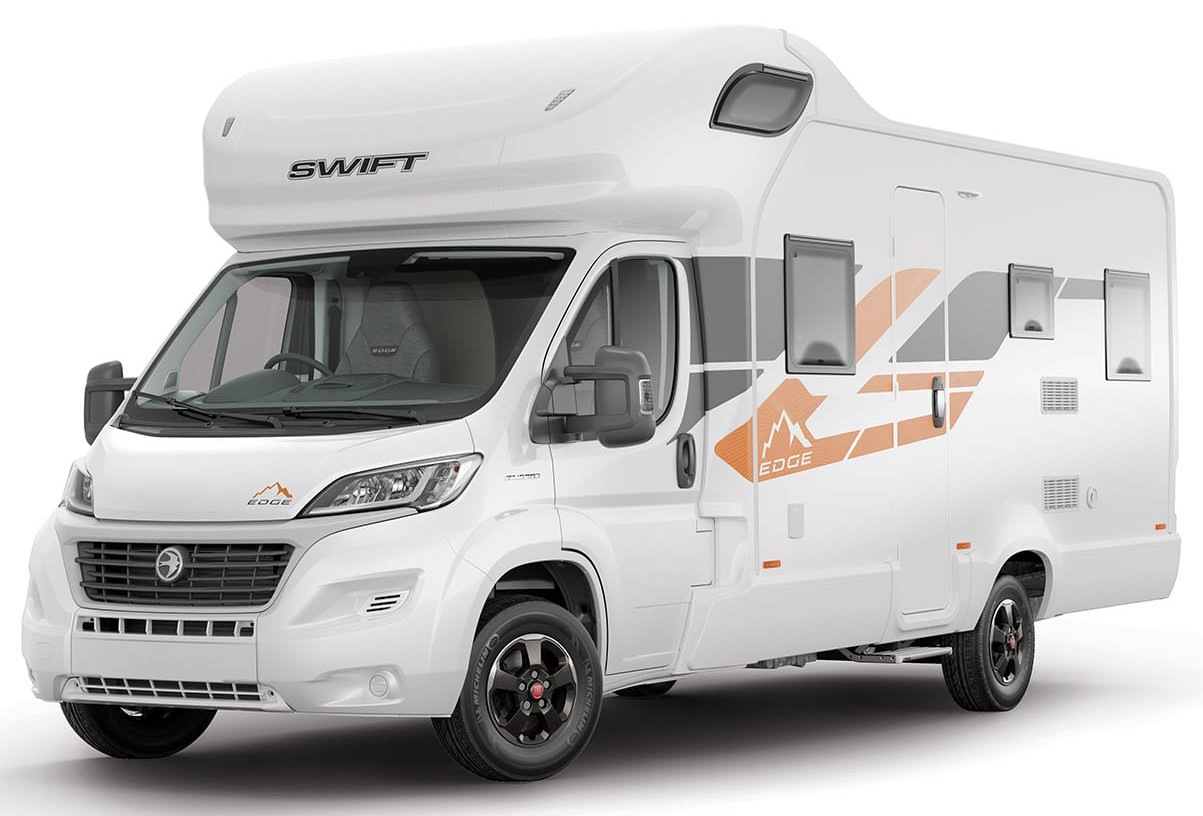 Swift Edge 486
6 berth motorhome
(Elmo)
2 singles/double bed at rear, drop-down double over the cab, with a double below.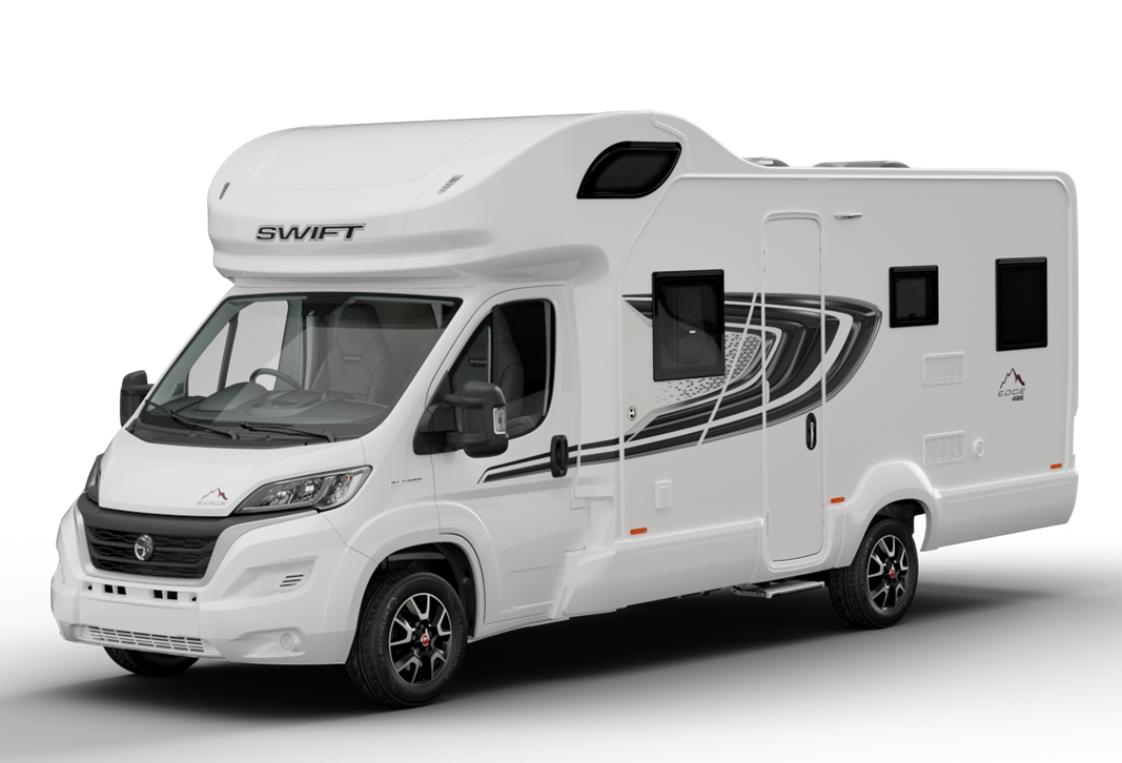 Swift Edge 486
6 berth motorhome
(Enzo – auto)
2 singles/double bed at rear, drop-down double over the cab, with a double below.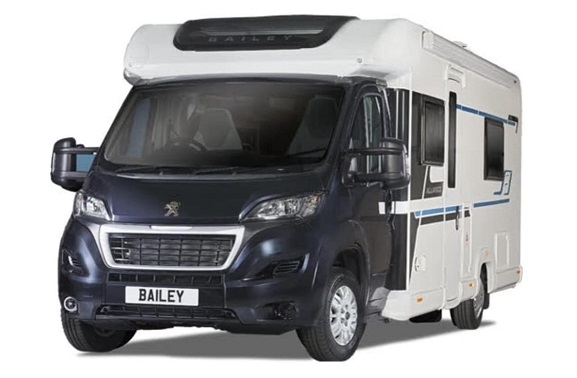 Bailey Alliance 70-6
6 berth motorhome
(Elijah)
2 singles/double bed at rear, drop-down double at the front, with a double below.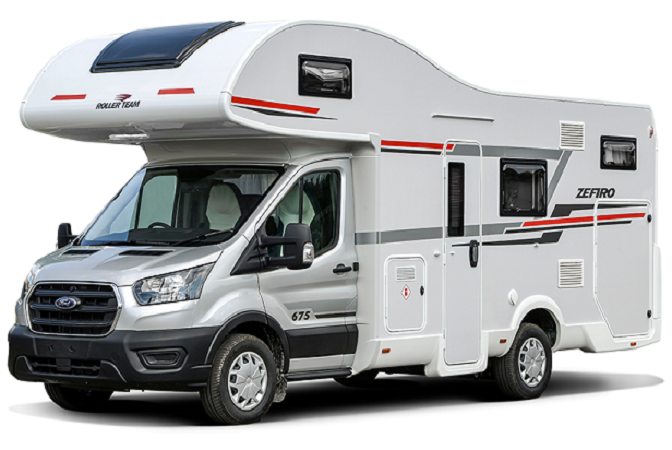 RT Zefiro 675
6 berth motorhome
(Lily)
2 single/sm double beds at rear, drop-down double over cab, with a double below.
Your Cumbria Motorhome Hire Includes…
Our luxury motorhomes are well-equipped with all of the essentials, and all have the option to have a fixed rear bed, which is the most popular layout for those looking for motorhome rental, as they offer both the practicality and comfort that most people are seeking when touring.
All of our vans are also dog-friendly, so your furry friends can join you on your epic road trip.
Whether you are looking to take a short break, or set off on a longer motorhoming adventure in the UK or into Europe, we can accommodate your needs, with short and long hires available.
Anyone between the ages of 21 – 79 with a standard Driving Licence (subject to standard conditions) can hire one of motorhomes, so what are you waiting for!
Where to Stay During Your Trip…
You can stay at any site that accepts motorhomes during your trip, but when you hire with Cumbria Motorhome Hire you will also receive discounts on sites throughout the UK.
Camping and Caravanning Club
As part of the Camping and Caravanning Club's Privilege Scheme you have access to over 110 participating campsites, at discounted rates, throughout the duration of your hire period.
Each of our motorhomes includes a Privilege Pack, with which you can stay on participating Club Sites and Camping in the Forest sites located throughout the UK, for a discounted members rate.
However, we will give you all of the information that you will need before your hire begins, as we highly recommend you book your sites well in advance, especially if you're travelling in high season.
Find out more HERE.
Brit Stops Guide
All of our motorhomes include within them a Brit Stops guide, which is a fantastic resource for you to take advantage of throughout the duration of your hire.
The Brit Stops book itself features hundreds of country pubs, farm shops, vineyards, breweries, craft / antiques centres, etc, all offering an invitation through the Brit Stops scheme to stay overnight in your motorhome in a safe environment – free of charge.
All they ask is that you support their business by buying something from them if possible.
Find out more HERE.
Motorhome Hire in Cumbria, Perfect for the Lake District
Discover the Lake District National Park with Cumbria Motorhome Hire
One of the UK's top holiday destinations, the Lake District has more than sixteen lakes or waters, and numerous tarns, giving you plenty of opportunities to go wild water swimming, rowing, sailing, windsurfing, kayaking, stand-up paddle boarding and fishing, as well as simply enjoying the view.
The Lake District is also a hiker's and climber's paradise, with people coming from far and wide to explore the stunning Lakeland fells, along with scaling England's highest mountain – Scafell Pike, at 978m (3209 feet).
In 2017, the Lake District National Park was awarded the highly prestigious title of being a UNESCO World Heritage Site, for its Outstanding Universal Value. What with its awe-inspiring scenery, grand houses, parks and gardens, along with several attractive Lakeland towns, it really is a wonderful destination to discover.
You can enjoy a bite to eat and a glass of wine after a days walking or visiting a local attraction, in the quaint market towns and villages scattered throughout the Lakes, or try one of the many adventure sports on offer throughout the region.
It is the perfect place from which to begin your motorhome hire.
Some of the most popular places to visit are:
Kendal | Coniston | Windermere | Bowness-on-Windermere | Ambleside | Derwentwater | Ullswater, near Penrith | Keswick | Hawkshead
Useful websites to find out more are:
Explore More with Cumbria Motorhome Hire…
Explore Stunning Scotland
Situated approximately 90 miles away from the Scottish border in the South Lakes, Cumbria Motorhome Hire is a great place from which to begin exploring beautiful Scotland.
We are easily accessible from junction 36 of the M6, then simply zip up one of the most scenic stretches of motorway in the UK into Scotland.
As a country, Scotland can be enjoyed on many levels, with its cosmopolitan cities including Glasgow, Inverness and Scotland's capital Edinburgh, together with its vast areas of breathtaking natural beauty comprising of mountains, lochs, land and seascapes, which are dotted with smaller towns, villages and hamlets.
There really are an abundance of places to visit in Scotland, with a huge variety of things to do when you get there, from driving the reknowned North Coast 500 route, climbing the UK's highest mountain – Ben Nevis, visiting one of Scotland's many historic castles, having a tour around a whiskey distillery, or even skiing in the Cairngorm mountains.
You really will find something for everyone in this culturally-rich, diverse and stunning country.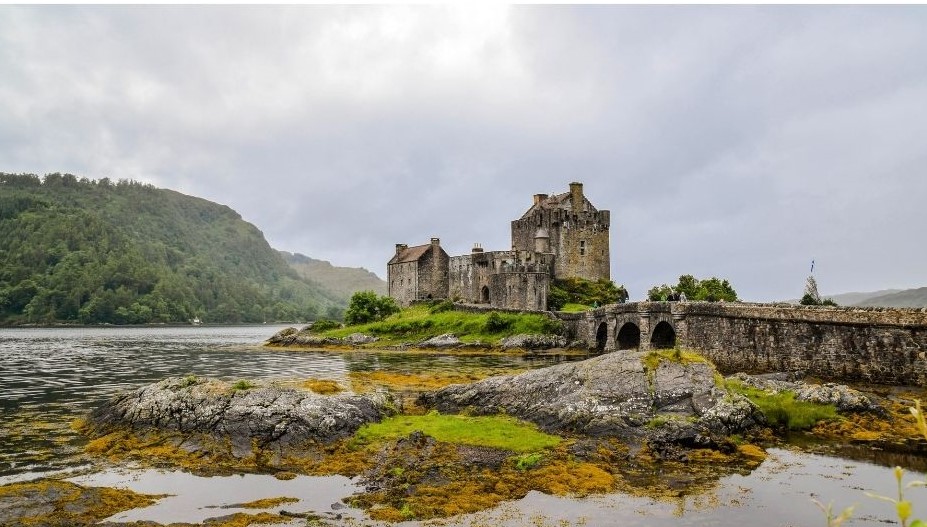 Adventure More with Cumbria Motorhome Hire…
A European Adventure by Motorhome
An endless opportunity for year round adventure. Motorhoming abroad opens up a whole new world of opportunity, and it is becoming increasingly popular all year round, whether that is on the sun-kissed beaches and terraces of the South of France, or the snowy Alpine mountains for winter sports activities.
Other fantastic places in Europe to visit include the traditional Christmas markets, its many stunning chateaux, the sprawling vineyards, incredible beaches, and of course its sweeping vistas.
Much of Europe is very motorhome-friendly, providing overnight parking spots in scenic places, for little or no cost. In France they are called Aires de Service, in Italy they are Aree di Sosta, and in Germany they are Stellplatz. There are a number of apps to helps you find places to stop overnight, without having to go on a main site, but still often have facilities such as fresh water, waste and toilet disposal.
At Cumbria Motorhome Hire, we provide full European insurance (green card), breakdown cover, and everything you are legally required to have when driving in Europe, plus each of our motorhomes has air conditioning – both in the cab and the habitation area – giving you peace of mind to sit back, look out through the panoramic windows of your luxury motorhome, and enjoy your trip!
What are you waiting for – start planning your European adventure with Cumbria Motorhome Hire now!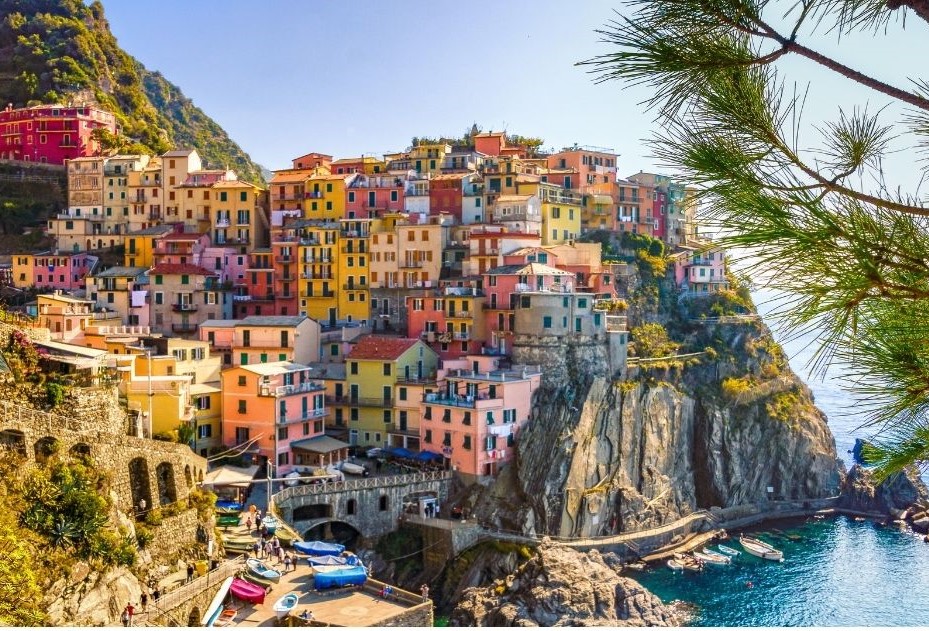 Connect More with Cumbria Motorhome Hire…
Contact Us
Cumbria Motorhome Hire
Ellie's Hill Foot Garden Centre
Ulverston
Cumbria
LA12 7SE
United Kingdom
Tel : 01229 588433
Email : enquiries@cumbriamotorhomehire.co.uk
Office Opening Hours
Monday - Saturday 09:00 - 16:00
Sunday 10:00 - 16:00