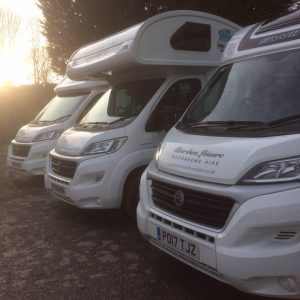 Cumbria Motorhome Hire is located near Ulverston at Hill Foot Garden Centre in Cumbria, situated in the South Lakes. It is the perfect place from which to embark on a tour of the beautiful Lake District in one of our brand new motorhomes. Our luxury motorhomes have fixed beds, which is the most popular layout for those looking for motorhome hire. This is because they offer both the practicality and comfort that everybody is seeking for when touring.
Whether you are looking to take a short break or set off on a longer touring adventure in the UK or into Europe we can accommodate your needs with short and long hires available.
2 – 6 Berth
Dog Friendly
Long and Short Hires
European Hire
What Size Motorhome to Choose?
We have luxury motorhomes that can accommodate from one person up to six people. If we think of the berth as being the maximum number of people that can sleep in a motorhome, then there are plenty of options for smaller groups to hire a larger motorhome and enjoy the luxury of extra space that this affords.
4 Berth – Our 4 berth have a fixed double bed at the rear that is always made up plus another double at the front of the motorhome that is made up from the seating area. This makes them a perfect choice for a couple, who wouldn't have to make use of the double bed towards the front or three or four people who can quickly transform the seating area into the secondary double bed and back again in the morning.
5 Berth – Our 5 berth have a lounge or fixed double bed at the rear that is always made up plus a drop down double bed towards the front, which is 3ft 5 off the ground under which is an optional 5th single bed, making them a perfect fit for a number of groups from a couple who wish to travel in more luxury with the extra space afforded by only making use of the fixed double bed or up to five people who would make use of all of the available beds.
Where to Stay During Your Trip
Of course you can stay at any site that accepts motorhomes during your hire but when you hire with Cumbria Motorhome Hire you will also receive discounts on sites throughout the United Kingdom.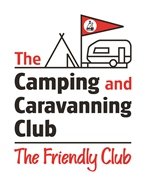 As part of the Camping and Caravanning Club's Privilege Scheme you have access to over 110 participating campsites, at discounted rates, throughout the duration of your hire period. Each of our motorhomes includes a Privilege Pack with which, you can stay on participating Club Sites and Camping in the Forest sites located throughout the UK for a discounted members rate. We will give you all of the information that you will need before your hire begins, click here to see participating caravan and motorhome sites throughout the UK.

All of our motorhomes include within them a Brit Stops guide, which is a fantastic resource for you to take advantage of throughout the duration of your hire. The Brit Stops book itself features hundreds of country pubs, farm shops, vineyards, breweries, craft / antiques centres, etc. (not camp sites) all offering an invitation through the Brit Stops scheme to stay overnight in your motorhome in a safe environment – free of charge.
Motorhome Hire Cumbria and The Lake District
One of the UK's Top Holiday Destinations
The Lake District has more than sixteen lakes or waters and numerous tarns. Therefore, there are plenty of opportunities to go rowing, sailing, windsurfing, kayaking, walking and fishing. You can enjoy a bite to eat and a glass of wine after a days walking or visiting a local attraction. The perfect place from which to begin your motorhome hire.
Some of the most popular places to visit are;
Coniston
Windermere
Derwentwater
Ullswater, near Penrith
Keswick
Hawkshead
Going Further Afield – Exploring Europe
Endless Opportunity for Year Round Adventure
Motorhoming and camping abroad opens up a whole new world of adventure and is becoming increasingly popular and not just in the Summer months. There are a vast array of places to see and things to do across Europe that are accessible 12 months of the year, so begin your European adventure and hire with Cumbria Motorhome Hire.