A holiday in a motorhome can be an experience of a lifetime any time of the year.
However, there is something really special about going on a motorhome road trip in the autumn, as the kids are back at school, it can often still quite warm and sunny well into October, and of course there's the stunning changing colours of autumn from early September onwards.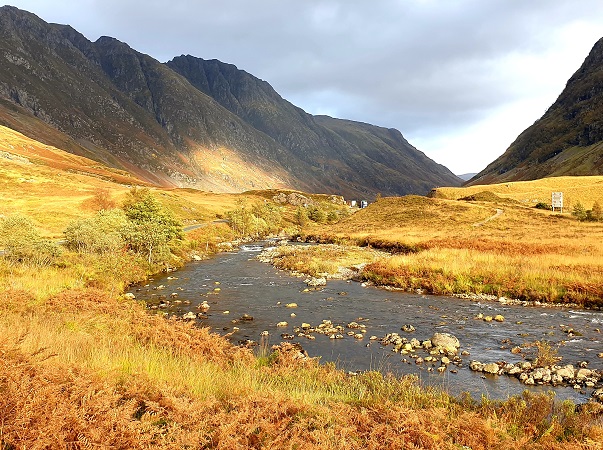 With the freedom a motorhome brings, this is the time to be enjoying the spectacular autumn foliage on scenic drives up through the Lake District, Scotland, the Yorkshire Dales, or wherever you dream of going. It's also the perfect time of year to venture across the Channel, and explore further afield as well.
So here are 12 reasons why we think autumn is the ideal time of year to go on a motorhome road trip…
1. Spectacular autumn colours and stunning scenery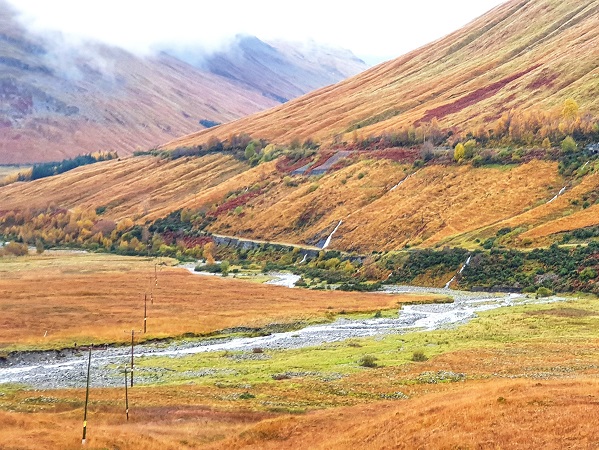 This has to be the number one reason for going on a road trip in the autumn! To fully appreciate the ever-changing colours at this time of year, you need to get out into nature. As the leaves on the trees turn to those deep red, gold and amber shades, the hillsides also come alive with bright pink heathers and burnished bronze ferns, and the soft, golden light bathes everything in a warm glow.
It really is a sight to behold, and in places like the Lake District and much of rural Scotland, there's a view to take your breath away around every corner.
Why would you just want to stay in one place, when you have your home on wheels, giving you true freedom to explore!
2. Cheaper motorhome rental rates, if you need to hire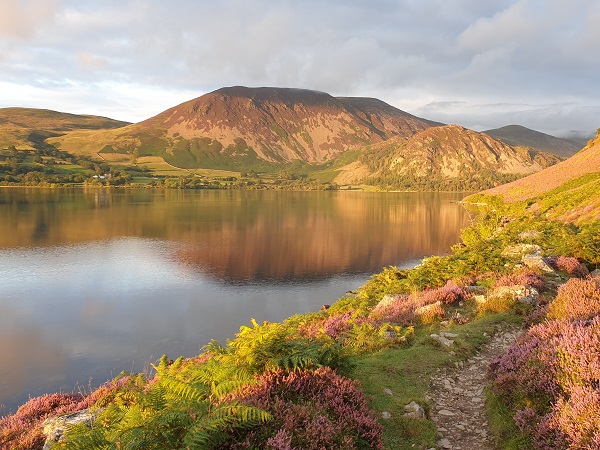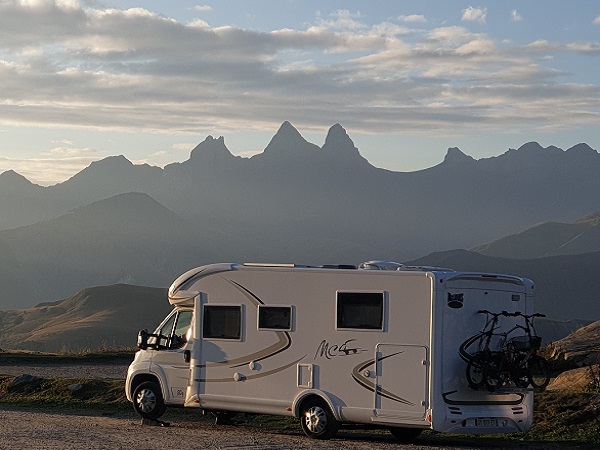 If you are looking to rent a motorhome, autumn is a great time to do so, as rates are usually lower than in the peak summer season, plus there's often better availability and therefore more choice. Also, if you're thinking of buying a motorhome, we highly recommend you hire one first, both to make sure the lifestyle is something you would enjoy, and also to help determine the best layout and size you require.
It is so much more of a pleasure to go on a motorhome road trip in September and October, because the kids are back at school and the main summer holidays are over, so the roads are much quieter.
No-one wants to be queued behind a never-ending stream of traffic, you want the joy of the open road!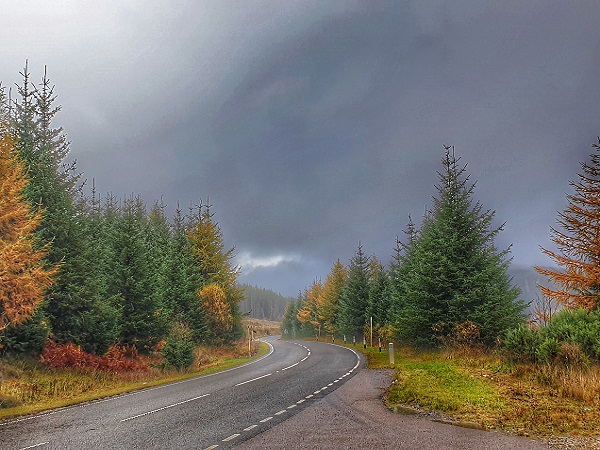 4. Quieter (and often cheaper) campsites
Trying to find a campsite in the summer these days can be a nightmare, unless you're willing to book up far in advance. Which kind of defeats the object of a motorhome in many ways, if you want the freedom to just stay wherever the road takes you. Also, campsite prices in the summer months can be pretty astronomical.
September and October can be much more reasonable, and have better availability, although if you have your heart set on a particular location, it is still recommended that you book in advance, or at the very least have a back-up plan in case your chosen site is full.
5. Less busy in popular tourist spots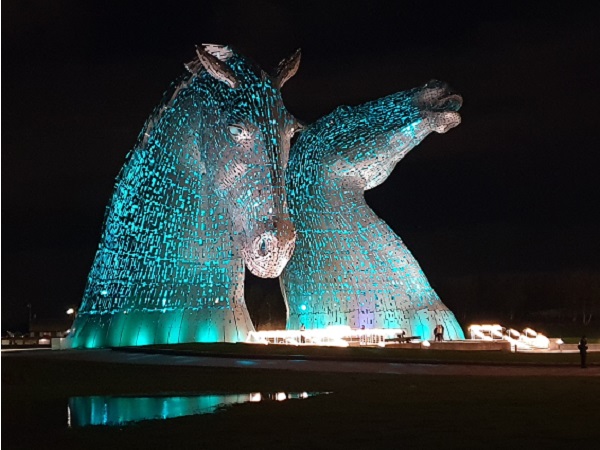 Following on the same theme, touring outside of the school holidays means it's much less crowded in popular tourist spots, and therefore also easier to park. When you're in a 7m motorhome, that's a big deal! Also, queuing up at the latest Instagram hotspot, to take that all important selfie, isn't any fun either, so it's a much more relaxing and enjoyable holiday all round.
6. Easier to find overnight park-ups, and less crowded
If you're more interested in 'wild camping' (i.e not in an official campsite), it's also much easier to find an overnight park-up, because there isn't every man, van and his dog in every spare space you come across. 
You're less likely to be wedged in like sardines as well, which also makes for a more pleasant experience.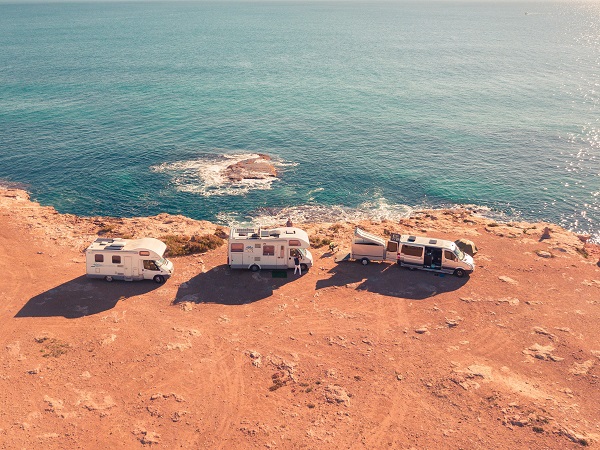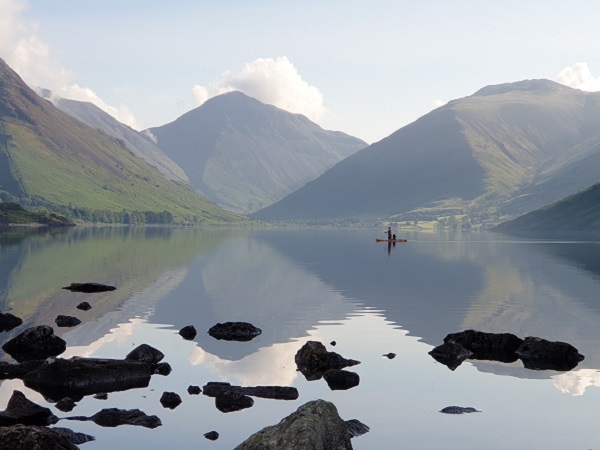 Let's face it, not everyone wants to be surrounded by noisy kids on their holiday, even if they have had kids of their own.
So, if you're looking for a peaceful escape in your motorhome or campervan, September and October can be a great time to do so (though be aware of half-term holidays in the latter part of October if this and many of the points above are important to you).
8. Warm days and cooler nights
Even in the UK, we can quite often be blessed with mild weather in September and October, when it can still be sunny, with blue skies, but without the oppressive heat of the summer. Also, it is usually cooler at night, which makes for a much better night's sleep (although all of Cumbria Motorhome Hire's vans have aircon and heating in the main habitation area, making them ideal for any time of the year).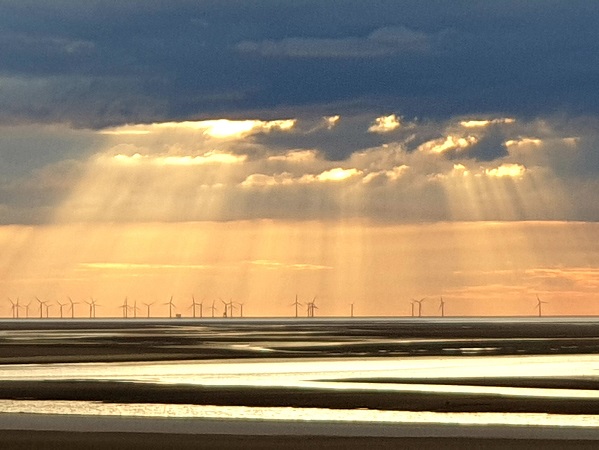 However, even if you have some damp and cold autumnal days, you can pop the heating on and still enjoy the scenery whilst being snug and warm inside your home away from home.
9. Less flies and mosquitoes
Once the weather starts to cool down, many of the flies mercifully disappear, and the mozzies diminish.
There's nothing worse than trying to enjoy a nice cold beer or a glass of wine in the autumn sunshine, whilst being swarmed and bitten to death!
10. Higher driving position and wide panoramic windows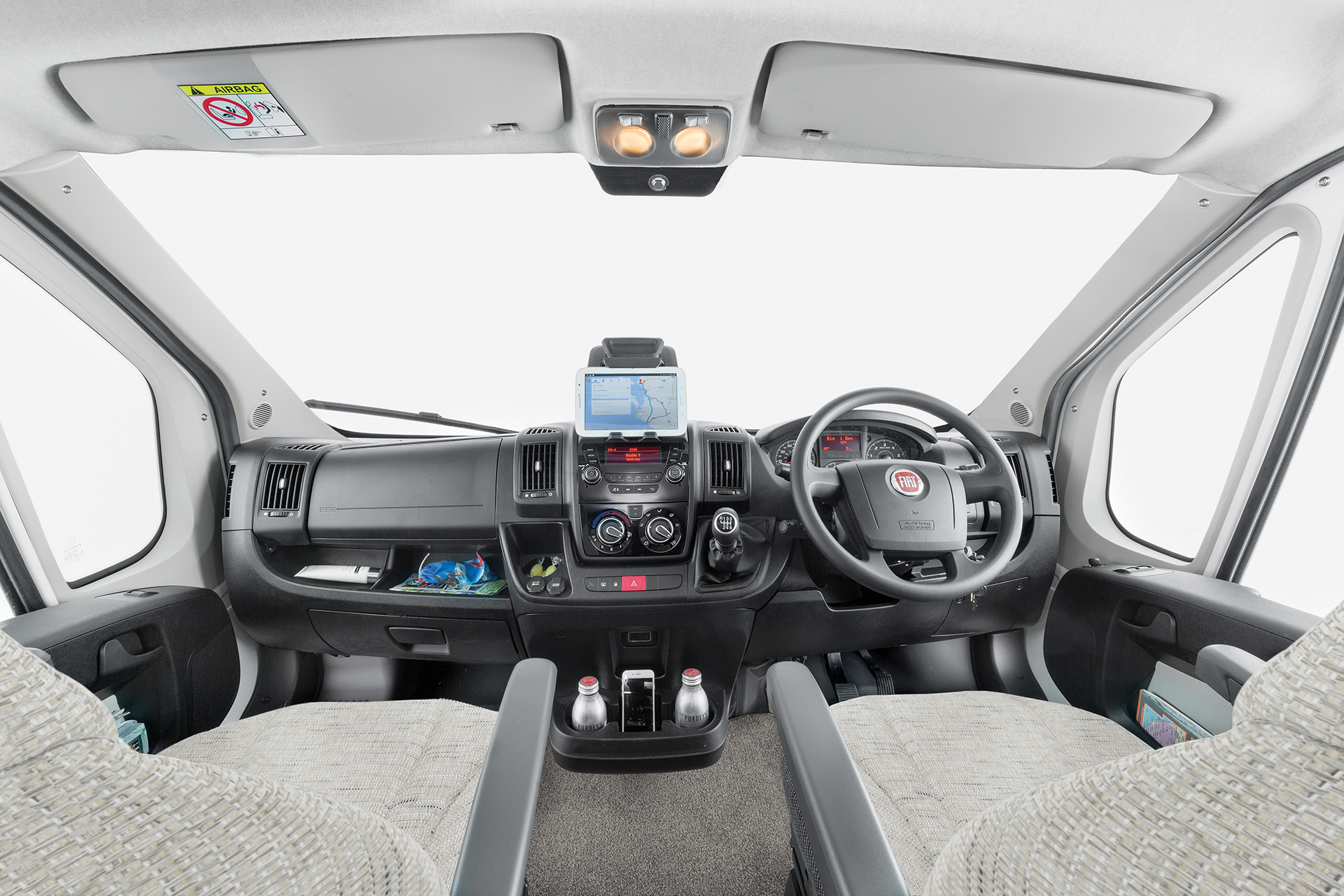 Of course, you can go on a road trip in a car or on a motorbike, and still have an epic adventure.
However, there's nothing quite like the higher driving position and wide panoramic windows of a motorhome or campervan to truly benefit from the expansive views, with sights you wouldn't normally see from a car or bike.
You may have driven down a road countless times in your car, then you suddenly realise there's a whole new world you never knew existed, when you have a higher driving position.
11. Freedom and convenience of a motorhome
This is the biggest and most important benefit of going on a road trip in a motorhome – at any time of the year, but especially in the autumn when the weather can be relatively changeable.
Imagine you're driving through some incredible scenery, and want to pull over to make a hot drink or have some lunch, and enjoy the view, whatever the weather.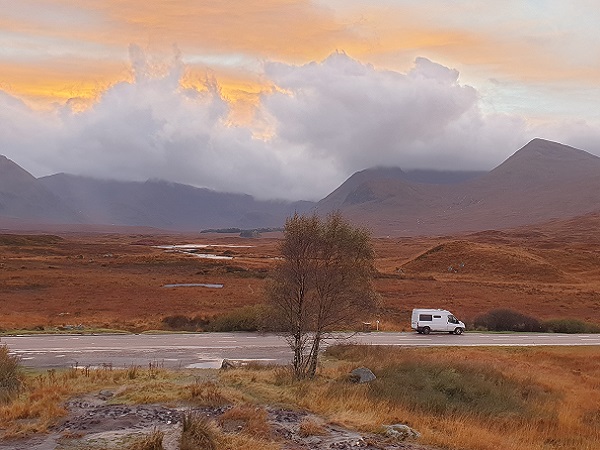 Or maybe you want to wake up every morning with a different view outside of your window. Perhaps it's a chilly evening, so you pop the heating on and get cosy, whilst still enjoying the sunset over a Scottish loch. Or you want to enjoy the sunrise over the mountains straight from your door, without having to get up at the crack of dawn and drive to get there.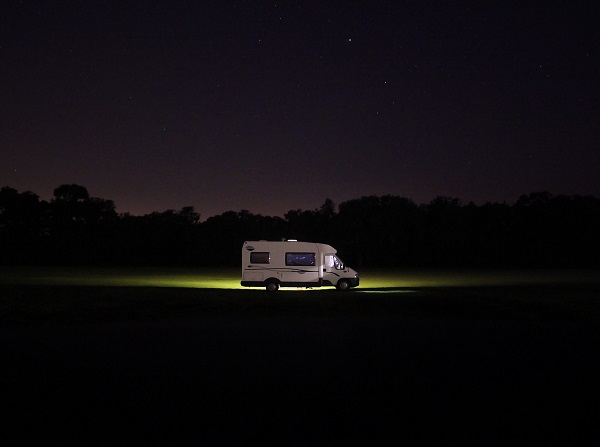 Maybe you want to experience a proper dark night sky in the middle of nowhere, with the brightest stars, the Milky Way and even the occasional shooting star. If you're really lucky, you may even see the Northern Lights doing its merry dance, up in the north of Scotland on a clear night, then you can crawl straight into a nice warm bed with a hot chocolate for a good night's sleep. 
A motorhome or campervan gives you so much more freedom and convenience than any other form of holiday, and helps you to do things you might not otherwise experience.
12. A dog-friendly holiday
Whether you are in your own motorhome or campervan, or you hire a motorhome from Cumbria Motorhome Hire, you can take your dog (and even cats) on holiday with you – all of our motorhomes are pet-friendly.
For most people, their pets are important members of the family, so they don't want to leave them at home when they go away.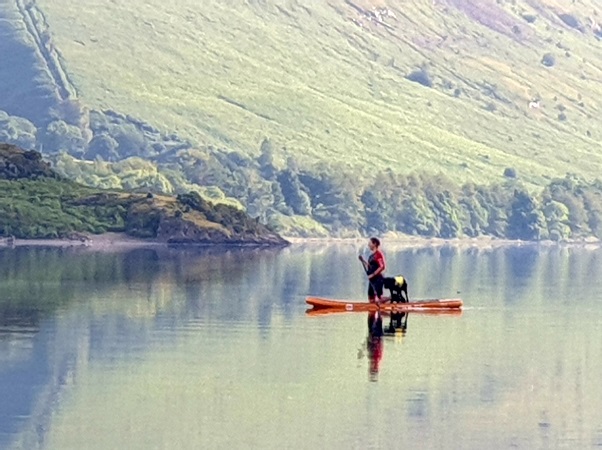 A motorhome holiday is perfect if you have a dog, as they can come with you, and enjoy getting out into nature and exploring new places as much as you do.
Autumn is also a great time of year if you're travelling with dogs, as it's usually a bit cooler, and they cope much better in the van. Plus it has so much more ventilation for when you are parked up. It's so much better when your fur family can join you on your epic road trip adventure.
We hope this has given you some inspiration for your own autumn road trip in a motorhome. If so, and you would like to find out more about hiring a motorhome, do get in touch.
We are located 20 minutes from junction 36 of the M6, in the attractive market town of Ulverston, right on the edge of the Lake District, which is also convenient for trips to Scotland, Yorkshire, the North East, or as a local start point for pretty much anywhere in the UK and mainland Europe.
We offer free onsite parking, so you can drive to us in your own vehicle, load up and start your holiday straight away. We even have an Aldi supermarket across the road, to stock up with those last minute supplies.
You can find our prices and availability here>>>
You can see our last minute special offers here>>>
Alternatively, give us a call for a chat on 01229 588433, or drop us an email to
enquiries@cumbriamotorhomehire.co.uk
We would love to help you make your own road trip dreams a reality!