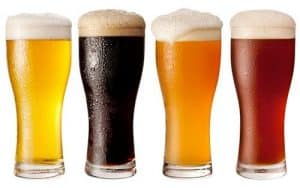 If you are touring the Lake District and Cumbria in one of our motorhomes and enjoy tasting some local brews, there are a number of beer festivals being held all over the county in the coming months. So why not park up your motorhome have a stroll to a festival, sample or even indulge in  the offerings safe in the knowledge that you have a comfortable place to return to for a good nights sleep before continuing your journey feeling refreshed.
Keswick Beer Festival Friday 3rd and Saturday 4th June
Keswick Beer Festival is celebrating its' 20th this year, at the festival there will be a selection of great beers and ciders from the local area and further afield including some new beers that have just hit the market. There is also live music on both days featuring some fantastic bands.
Places to stay – Keswick Camping and Caravanning Club Site
Castlerigg Hall Caravan & Camping Park
Derwentwater Camping and Caravanning Club Site
Castlerigg Farm Camping and Caravan Site
Boot Beer Festival Thursday 9th to Sunday 12th June
Boot Beer Festival is held in Boot, a small village in the valley of Eskdale, the festival itself is spread over 3 pubs Brook House Inn, Boot Inn and Woolpack Inn and there are a huge variety of beers and other beverages available, good food and entertainment. Why not park up your motorhome at Eskdale Camping and Caravanning Club Site (situated about 1 mile from the festival venues), visit the lovely pubs and sample some of the tasty beer, there are so many varieties on offer that you are sure to find some that suit your palette  and then the morning after take in one of the picturesque walks around the valley to clear your head.
Places to stay – Eskdale Camping and Caravanning Club Site
Fisherground Campsite
Wasdale Campsite
Northern Craft (Hawkshead) Thursday 21st to Saturday 23rd July
The Northern Craft Beer Festival is held at Hawkshead Brewery and Beer Hall twice a year, the festival showcases the very best British beer from the very best British craft breweries, so it is very much quality over quantity when selecting which beers to showcase. The festival is very much a family affair so kids and dogs are welcome, there is food served all day, live music and of course great beer. The icing on the cake or perhaps the head on the pint is that it is free entry and no ticket required so you can pop in for a swift pint or get comfortable and sample some of the fantastic beers.
Places to stay – The Croft Caravan Site