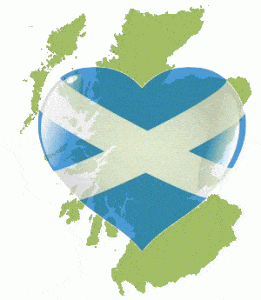 Emilia is our newest 4 berth motorhome and she has just returned from her first trip to Scotland, Susan and Turner Walker hired Emilia for 4 days and have very kindly written a comprehensive and informative  review of their trip and allowed us to show the photographs from their travels.
Thank you to Susan and Turner, it sounds and looks like you had a great time and we look forward to seeing you again soon.
4 Day Trip to Dumfries, Galloway & Ayrshire
We hired Emilia on a four day hire for our first time and she was brand new and ready to go with everything we needed for our road trip adventure in Scotland.
After a thorough handover by Beth and Helen we left Hillfoot with smiles on our faces, we felt like King and Queen of the road. Before we even got out of Ulverston we had our first Motorhome wave, so we had joined the team, of Motor-homers.
The vehicle was very smooth and economical, on our 500 mile trip it averaged approx. 29-30 miles to the gallon.
The front seats are very comfortable and with an excellent viewing position. The Dab radio was very clear and updated us with traffic announcements. The cab has ports for USB and a 12V charger also. Very useful for charging as you drive and pulling the Sat Nav in too.
We travelled to Kirkcudbright (Borgue – Solway View/Balmangan Farm site) for our very first night experience. The hooking up and settling down took only minutes and the kettle was on! The site was small and very clean with good facilities. We had a relaxing journey to the site and had been very comfortable, with the Truma heating which provided heat and very hot water. We used the Eco setting after we had programmed a comfortable temperature onto the command station pad, this was very easy to control, which warmed the cabin beautifully.
She had excellent TV reception, due to the satellite dish positioned on the roof and the TV had a very clear and good quality screen, after using the oven to cook a great meal, this was also straight forward to use, we settled down to a glass of wine and some TV. We were very comfortable.
The French fixed bed with the memory foam mattress was very comfortable, and we are used to a Temper mattress at home. The other bed was made up from the table and had other cushions provided from the under bed store. Very comfortable and easy to put and away again.
Breakfast was easy and the oven and grill worked really well and I cooked our own hens eggs in the microwave and used the electric toaster provided. Everything was working well and plenty of utensils are provided also.
We packed up and made our way to Port Patrick for afternoon tea at the Port Patrick Hotel, which overlooks the harbour. A lovely sunny day and it was a lovely place to visit.
We carried on and made our way to Culzean Castle in Ayrshire, which was a Camping & Caravanning site. It was immaculate and had everything you required. A small shop on site, had basics and some frozen foods also. The motorhome has a good sized fridge and a small freezer compartment too.
We enjoyed the motorhome experience that much, we had a day of rest on the Sunday, and just admired the views across to the Holy Island and Isle of Arran behind, enjoying the welcome sunshine. Many of the site residents, had been very welcoming and some came for a chat. Very friendly.
The drive home was a breeze and we sadly had to unpack our belongings and return her to Hillfoot. We would hire her again in a heartbeat, it was a wonderful experience.
Thanks Bardsea Leisure Motorhome Hire. 10/10 🙂